Proud to be a girl
08 March 2019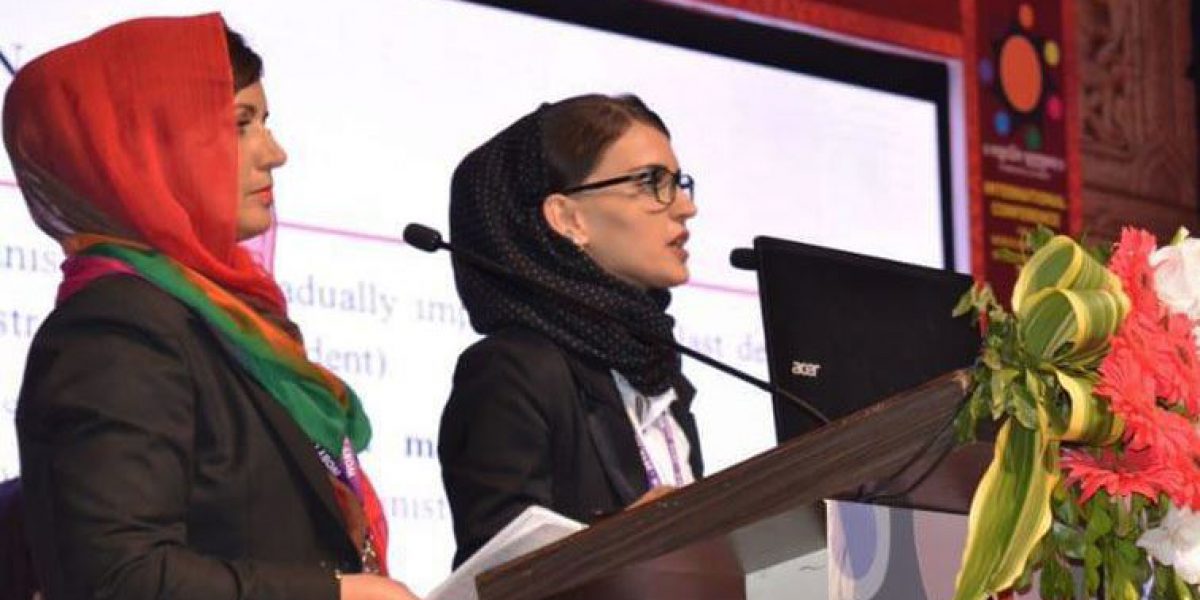 Kabul, 8 March 2019 – International Women's Day is a great step towards giving space to women to be happy for who they are and to claim their rights. Bashria Jan Sarwari, former student and teacher from Afghanistan tells her powerful story.
I would like to introduce a girl who has experienced a life that is common for most women of her country: it is my story.
I am a strong woman. If I fall, I will rise up even stronger because I am survivor and not a victim. I am in control of my life and there is nothing I can't achieve.
As the eldest child, I was disciplined often for not doing what was expected of a girl. Every choice and action in my life required permission from different people in the family.
Before my mother gave birth to my brother, I wanted to be like a boy. I wore boys' clothes and cut my hair short like theirs. I used to play with boys and tried not to speak for fear they would discover I was not a boy. I saw how boys were always praised. Sometimes, my relatives would say that they wished I was a boy, since I was the eldest and everyone expected me to be a boy.
My mother was the only one in the family who stood by me and protected me. She had been forced into a child marriage and was a victim of domestic violence.
When I was in primary school, I received top scores and top rank. When I showed my results at home, they said it is so unfortunate that a girl, who would only be her husband's property, is doing so well, but our boys are not interested in studies.
After graduating from school, I continued my education studying English literature. After graduating from university, I started working with the Jesuit Refugee Service (JRS) in Afghanistan. I disagreed and refused to listen to those who said "after the degree, it's marriage for a girl." I immediately applied for my master's degree. I had to work hard for this opportunity and convince my parents I could take care of myself.
Today, with the support of JRS, I am pursuing my Master of Social Work at St. Joseph's College in Bangalore, India.
Education overcomes all barriers in life. Contrary to the expectations of those who wished me to be a boy, I no longer wish to be one. I am very blessed and happy being a girl. I can protect myself and can even create opportunities for other Afghan women and girls with my education and experience.
I want to promise my country's women that I will be there to support them, so that they can stand on their own feet. Last but not least, I want to take the opportunity to thank my mother and father, who lifted me up through all my challenges. Also, I would like to thank JRS for supporting and creating opportunities for girls around the world and especially for girls of Afghanistan.
"I want to promise my country's women that I will be there to support them, so that they can stand on their own feet."