JRS's response to COVID-19 in Europe
19 March 2020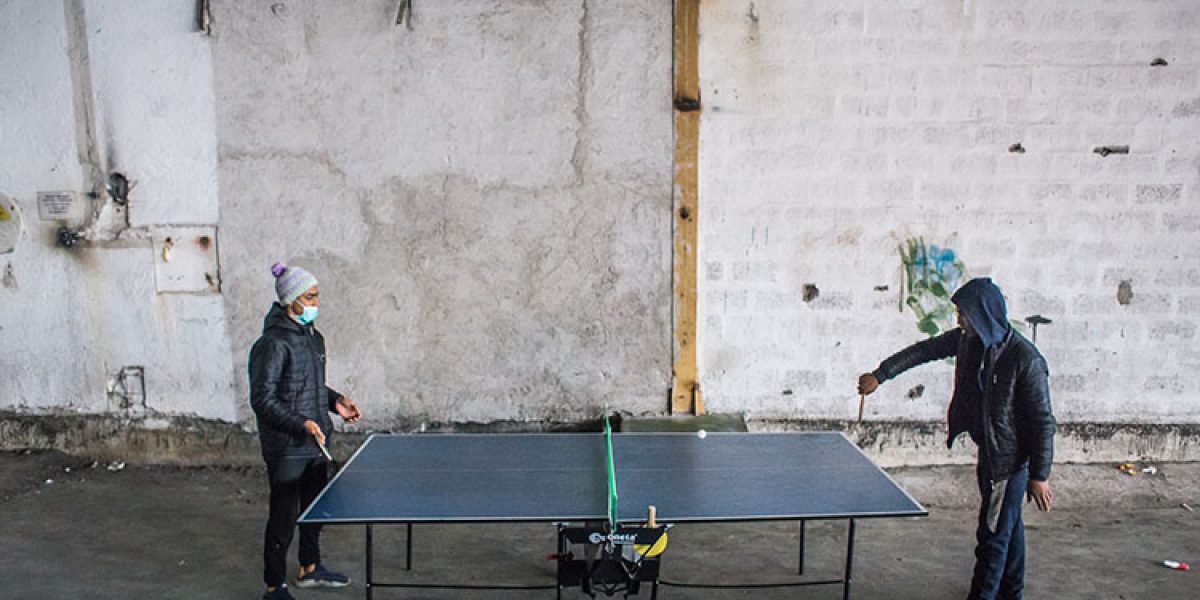 Brussels, 19 March 2020 – In this unprecedented moment of COVID-19, we are reminded of the importance of solidarity. We are asked to direct our efforts as a global community to tackle this situation together. The coronavirus is testing governments and individuals, and only by accompanying one another and working together will we be able to engage this challenging situation.
We are concerned how COVID-19 will impact the millions of forcibly displaced people around the world. Many refugees are subject to difficult living conditions and have limited access to health care, making them especially vulnerable to this outbreak alongside social and economic repercussions.
We have taken steps to continue to serve those who count on us while protecting our staff and doing our part to support the global effort to slow the spread of this virus.
Here are some of the steps we're taking:
JRS global security staff is providing regular information to our staff around the world about the risks of the outbreak as well as instructions for hygiene and group practices to prevent the spread of COVID-19 (learn more about our global response).
JRS Europe and national offices of JRS have moved to home-based working for staff.
Meetings and travel have been postponed or cancelled as appropriate.
JRS national offices work daily in contact with refugees. These are the measures taken in some of them:
JRS Belgium stopped visits to detention centers, but they asked the direction of the centres to hang posters informing that JRS Belgium visitors are available via telephone and email.
All the offices in Spain are closed but some services remain open such as the day centre in Burgos that attend mainly homeless people. Other services are still offered by telephone and email, such as legal aid.
JRS Greece closed most of the projects. They are still providing food support to families of the students of Arrupe Centre. The second-hand shop provides hygiene products and clothing and remains operative. Magis-Stories, an informal education project for refugees, migrants and Greek locals started to implement a system of online courses through youtube. Youtube is also the link with the pupils of Arrupe Center, but also Whatsapp and for those students with not access to internet the Centre offers hardcopies for weekly activities. The objective is to keep on supporting the students.
JRS Croatia has stopped the visits to reception centers, and has cancelled all activities including courses, conferences and volunteering activities. They have opened the first call centre in Croatia to reply enquiries in Farsi and Arabic.
JRS Bosnia's staff has limited access to hospitals and is now working on the camps.
JRS Malta cancelled all individual appointments and visits to the centres, but staff is reachable by telephone and Facebook.
COVID-19 is a complicated, evolving, and challenging reality. Many refugees have lived through emergency situations and are particularly vulnerable at this time. More than ever, at JRS we are committed to our mission to accompany, serve, and advocate with and on behalf of the forcibly displaced. Let us stand united as a global community to care for the most vulnerable and in doing so, care for our world and ourselves.