JRS UK publishes a report about the dehumanization of UK asylum system
04 July 2019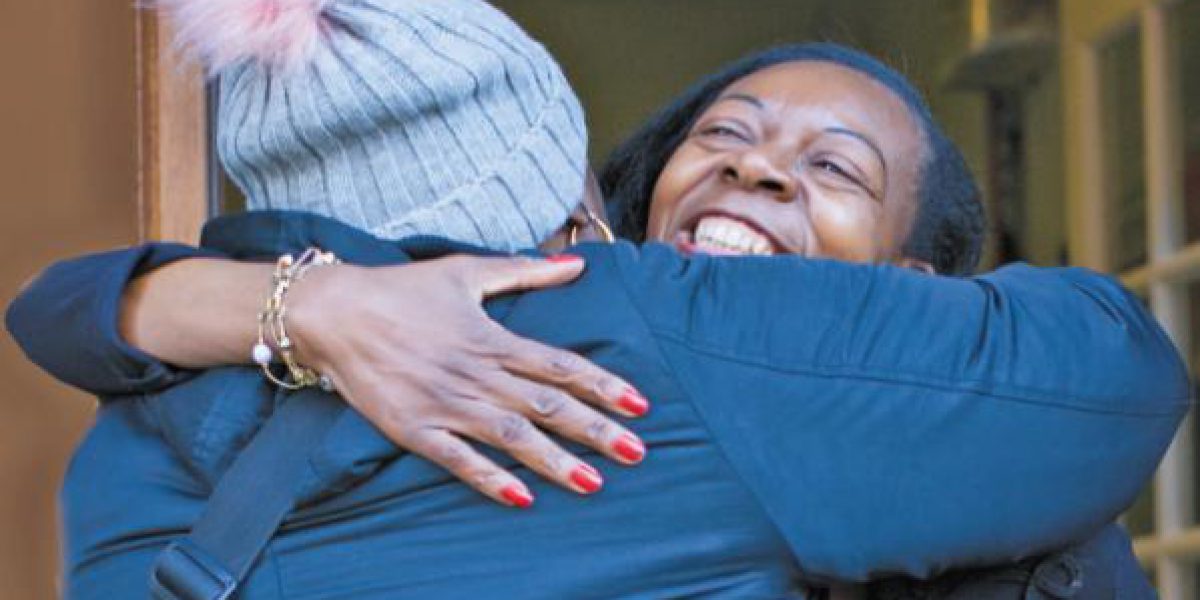 Brussels, 4 July 2019 – Jesuit Refugee Service (JRS) UK launched last week "For our welfare and not for our harm" report. This represents one of a number of fruits from a two-year collaboration between JRS UK and Dr Rowlands. The report finds that people seeking asylum living in destitution, and those recovering from the shattering experience of detention feel dehumanised by the UK asylum system; but find strength through faith, community membership, and volunteering.
JRS UK, where research for the report was based, has responded by calling for political and civil society action to build communities of hospitality that support the participation of people seeking asylum.
The report analyses barriers to justice and dignity faced by destitute people seeking asylum and people who've experienced detention from their own perspectives and approaches them as "dignified human agents who are able to shape their own futures." It also focuses on the skills that many wish to pursue in order to work – not only to survive materially, but also as a way of contributing to society and maintaining a sense of purpose.
"For our welfare and not for our harm" draws on interviews with destitute asylum seekers at JRS UK, many of whom have also experienced detention; and also on interviews with JRS UK staff and volunteers; and analyses these from the perspective of Catholic social teaching.

The research found that the asylum system was felt to distort human dignity. Key themes recounted from Dr Rowlands' interviews are: wastage of time; the erosion of skills and capacity during indefinite detention, destitution and the prolonged asylum process; and the injustice of the asylum determination system.
In the report, Dr Rowlands explains that faith emerged in all but one of the interviews, despite no explicit questions being asked about it. For both Christian and Muslim interviewees, faith was a source of resilience, and also about community membership.
Reflecting on the importance of faith to refugee interviewees, Dr Rowlands explained: "For those I interviewed, faith was an arena for maintaining and recovering agency and sense of self – refugees identified as, and were, makers of religious meaning and leaders of faith communities." The idea that the Bible offers stories that show we can live with the idea that our story is not finished, that there are unknown elements to our future to which we must be open, was a repeated theme in Dr Rowlands' interviews.
The research also examines refugees' experience of JRS UK, revealing how they particularly value its emphasis on accompaniment – being with, and treated as though, human beings. The welcome they receive, and the interactions between refugees, staff and volunteers, were the "the antithesis of the interaction they experience with official agencies."
The report goes on to explain that "For many this restored a sense of kinship as well as dignity." The chance for refugees to volunteer was frequently mentioned, proving to be an opportunity whereby refugees feel as though their time has been well-spent: "volunteering becomes a way to do something, to 'do your bit', helping people on their way."
Sarah Teather, director of JRS UK, said: "This report, which shows the human face of the asylum system, demonstrates the urgent need to build communities of hospitality to support those who have fled for their lives to participate, build relationships, and use time and skills well. This requires deep, systemic transformation."
Policy inhibits virtually all asylum seekers to work. After a claim is refused and appeal rights declared to be exhausted, all support is cut off. Some people, including among those JRS UK serves, struggle through the system for over a decade with no formal occupation or means of support. There is no time limit on immigration detention in the UK, so people in detention do not know when they will be released.
This article was previoulsy published in JRS UK's website.