JRS UK: abusive immigration detention system urgently needs reform
08 September 2017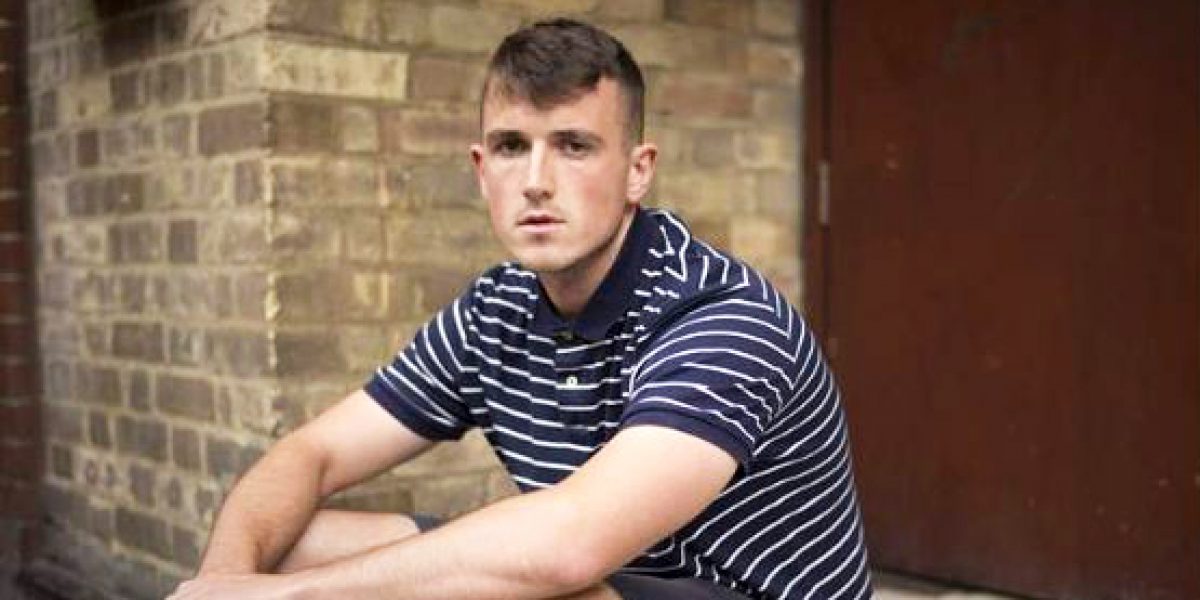 London, 08 September 2017 – An undercover investigation by the BBC aired on 4 September shows staff abusing detainees in Brook House immigration removal centre. JRS UK issued the following press release on the day of the BBC Panorama broadcast.
The programme shines a light on some of the harsh realities of indefinite immigration detention in the UK through an undercover investigation at Brook House, one of nine immigration removal centres in the UK's immigration detention estate.
At one point, one detainee is apparently strangled by an officer; other footage of detainees self-harming in distress was met with derision and further abuse.
The UK detains around 30,000 people each year, and is the only country in Europe which does not have a time limit on immigration detention.
JRS UK has a longstanding ministry of outreach to immigration detention, with volunteers and staff providing pastoral and practical support to those in the Heathrow Immigration Removal Centres, Colnbrook and Harmondsworth. JRS UK's Director, Sarah Teather, also previously chaired an All Party Parliamentary Inquiry into Immigration Detention, the report of which is expected to be referred to in tonight's programme.
Commenting on the news ahead of the Panorama film Sarah Teather, said:
"The news of the footage filmed by Panorama of detainees being abused inside Brook House Immigration Removal Centre is extremely disturbing.
"The greatest risk at this point however, is that we focus on the individual officers and let the Government off the hook. Abuse like this takes place in a context, that is that the UK locks up too many people in immigration detention for far too long."
"More than that, this Government's stated policy of creating hostility towards unwanted immigrants has created a kind of underclass in the public's mind: those in detention are now the hated of the hated. If you set out to debase a person's value in the sight of others in order to eject them from society, you have to expect that to have consequences.
"Rather than inventing new rules to stop a culture of abuse in immigration detention, we would be better to begin to promote the fact that all human beings are worthy of respect and treatment in accordance with their inherent dignity, regardless of their immigration status. A good way to begin that in practice would be to move away from our obsession with detention."
The use of immigration detention is something that Pope Francis has tried to discourage. Last month the Vatican published a 20 point plan for Governments around the world to try to galvanise their response to an issue seen by thePope as one of the biggest global challenges of the 21st century.
Pope Francis says "The value of each person's safety – rooted in a profound respect for the inalienable rights of migrants, asylum seekers and refugees – should be correctly balanced with national security concerns… by seeking alternative solutions to detention for those who enter a country without authorisation." Pope Francis has consistently made the issue of care for migrants and refugees a priority in his Papacy.
To keep up to date with this story and campaigning for immigration detention reform follow @JRSUK , the @DetentionForum and #Time4aTimeLimit on twitter.
Notes to Editors
JRS UK has a longstanding outreach into immigration detention centres at Heathrow IRC (Colnbrook and Harmondsworth), where it provides pastoral and practical support to detainees.
Sarah Teather has been director of JRS UK since January 2016. Prior to that she worked for the international office of JRS and was previously MP for Brent Central (2003-2015) and Minister for Children and Families from 2010—2012. She was chair of the All Party Parliamentary Inquiry in to Immigration Detention published in 2015, and Chair of the All Party Parliamentary Group on Refugees from 2013-15.
The UK is the only country in Europe which does not have a time limit on immigration detention. Last year, 28,908 people entered detention in the UK.
"The greatest risk at this point however, is that we focus on the individual officers and let the Government off the hook. Abuse like this takes place in a context, that is that the UK locks up too many people in immigration detention for far too long." – Sarah Teather, director of JRS UK