JRS meeting with Cardinal Josef De Kesel
27 February 2019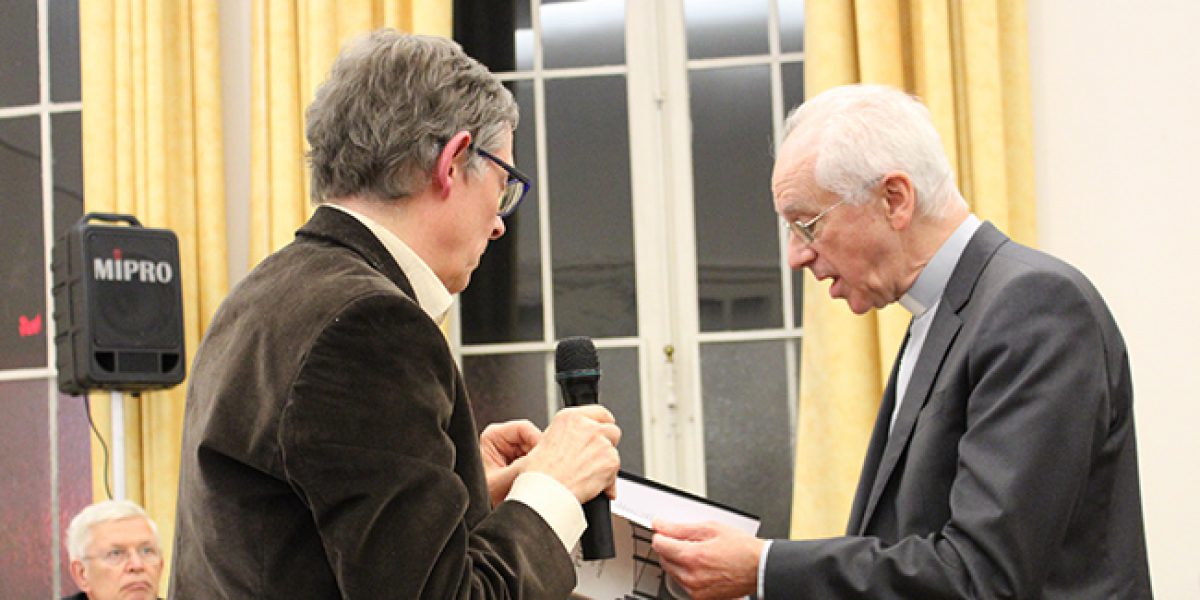 Brussels, 27 February 2019 – JRS Belgium hosted Cardinal Josef De Kesel at the S. Michel College on 12 February, as well as Christian-based partners working in the migration sector. JRS team members and collaborators gave testimonials on their key commitments.
Initially, attention was drawn to the hardening impact of detention on relationships within the closed center. Migrants are often subjected to inhuman treatment despite the goodwill often found among staff members. Secondly, the exchanges focused in greater depth on the continuing imprisonment of families with children and the existence of reliable alternatives. Although JRS staff members recognise that return houses are one existing solution to detention, they have also witnessed how migrants' fragilities are neglected in these places.
In addition to JRS' presence in the detention centers, the Up Together hospitality project was also mentioned, more specifically the reception at the house on Eloy Street in Anderlecht. The project, which was suspended in 2019, provided a warm welcome and temporary support to forced migrants who did not have a residence status.
The house on Eloy Street offered the opportunity for a good encounter between Caritas refugees and other forced migrants supported by JRS. The latter, often reduced to a long wait in the course of their proceedings, could spend their free time in the small pottery workshop – a beautiful place of exchange and meditation.
The presence of the Cardinal stimulated the debate and was a symbol for the hand extended by JRS Belgium to other organizations in the Christian world, and vice versa. The gathering modeled how together, we can help refugees, and in return, refugees can help to renew the meaning and enthusiasm of the communities that make the choice to work with them.
JRS Belgium has also raised the question of the role the Church plays: it is certainly a spiritual source of inspiration for society and for the political world, but should it not, in exceptional circumstances, speak itself when the injustice becomes too serious?