JRS France: opening doors, horizons and minds
05 May 2017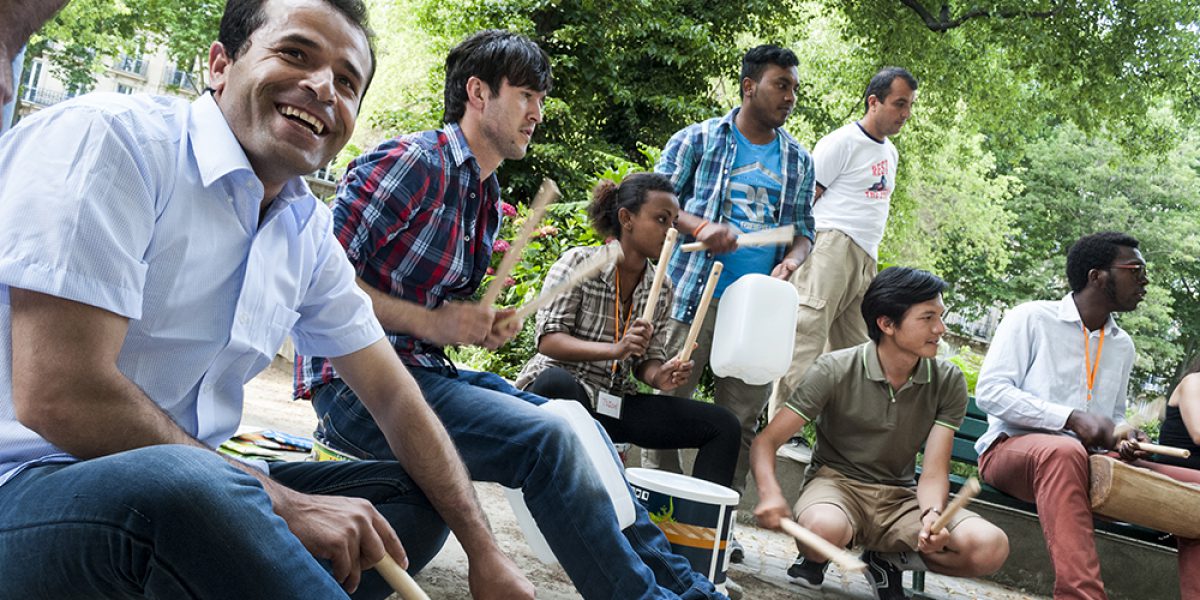 Paris, 05 May 2017 – As France gears up to choose its next president in elections on Sunday, the director of JRS France, Antoine Paumard SJ, looks back on a year full new challenges, but also new hope for greater collaboration and hospitality for refugees from civil society.
In 2016, the number of asylum seekers increased by 13 percent compared to the previous year. Only around half of those people who request asylum receive shelter. Therefore, JRS France keeps on developing the "Welcome en France" project which is a network of homes where the person will find hospitality, for periods of four to six weeks over a time up to nine months. This year, we doubled our capacity and welcomed 582 asylum seekers.
The 'Welcome Jeunes (Youth)' project offers around 30 to 40 activities per month, including yoga, soccer, dance, discussions, museum visits and hiking. But more importantly, we aim to uplift the spirit, where each member, whether a refugee or a local, is empowered to contribute to the organization of the activities and co-animate programs. We intend to promote a place where there are no beneficiaries and volunteers, but human beings, companions, that meet each other and eventually become friends.
To promote true encounters drives us to organize our French classes or jobs workshops and to strive for an accompaniment based on one-to-one relationships. In addition to a group dynamic, there is always a buddy to support each individual so that the community support serves the personal voice. In that respect, we produced many publications and journals, that give people a chance to express themselves.
Thanks to the "I Get You" Campaign, we have explored and identified 55 new initiatives, that were promoting ways of welcoming refugees. It helped us to step back from our work and open our minds to the dynamism of other associations and reflect upon what we were doing. We also started to develop a web portal, "Comprendre pour Apprendre", for asylum seekers, refugees and those who accompany them, in four different languages to ease the access to French classes, formation, employment etc.
JRS France keeps on strengthening and developing the existing programs as well as inventing new ones.
"I love to participate in the activities because the discovery of another culture is enriching. I love to share and to listen to other people. I love mankind, and that is what JRS is for me." – Zarif
QUICK FACTS
– 1,719 asylum seekers were hosted by French families at home as part of the Welcome en France project
– During the year over 800 people (refugees and locals) took part in the activities of the Welcome Youth project
– 4,000 hours of French language classes provided
"Together with refugees we opened our doors, our horizons and our minds. It has been a time full of promise." – Antoine Paumard SJ