JRS Europe Annual Report 2014
27 May 2015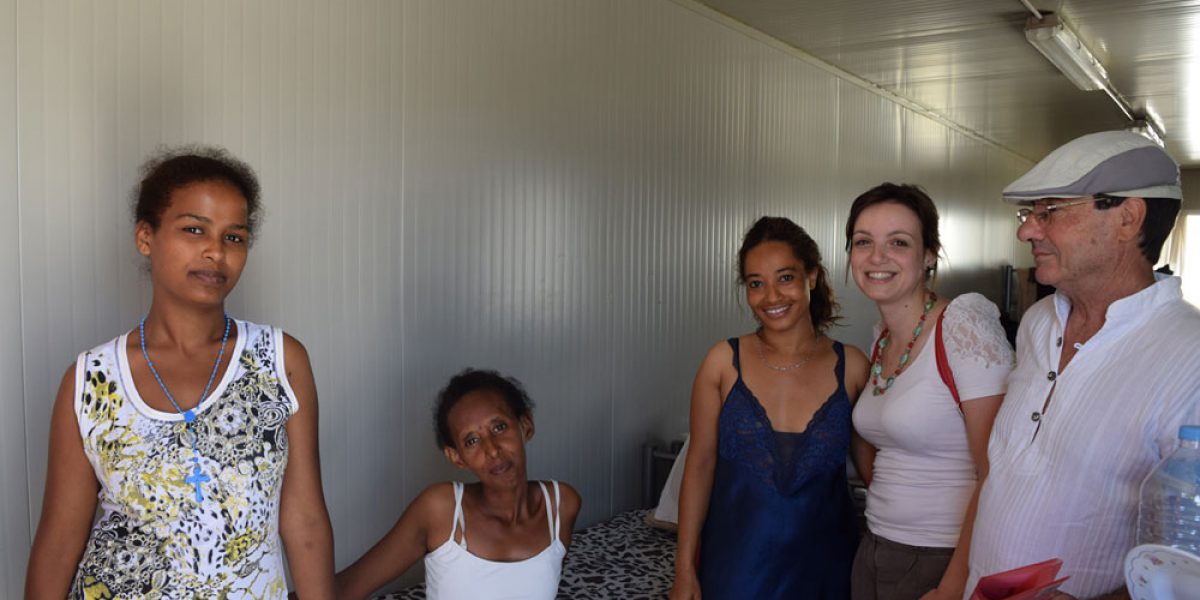 Brussels, 27 May 2015 – "We must open the doors," says regional director, Jean-Marie Carrière in JRS Europe's annual report, released today. This will enable forced migrants to "avoid life-threatening journeys and help put smugglers out of business."
Opening doors is a daily reality for JRS offices across Europe, as they work to help and accompany forced migrants. However, as conflicts and instability on Europe's doorstep show few signs of stopping, JRS continues to advocate for humane asylum policies that do not create barriers of suspicion and fear, but rather open up possibilities through hospitality and dignity.
The report which covers the period January to December 2014 begins with a summary of JRS Europe activities across regional coordination, advocacy, projects and communications. Inevitably, much of the focus at the European level remained centred on the perilous voyages of migrants across the Mediterranean Sea.
Our main field-research of the year focused on reception conditions in Southern Italy and was published as a booklet with the title 'Rescued – What Next?' in October. Sadly, not long after publication Italy's search and rescue operation Mare Nostrum which had saved thousands of lives was phased out. More than ever, the lot of forced migrants in the world today remains a struggle for survival and more often than not that struggle is one of life and death.
JRS Europe also developed strong policy recommendations for opening up safe and legal ways for asylum seekers to reach safety in Europe. Planning for pan-European projects on hospitality, community-building and a human rights observatory at the external borders were also prepared, whilst the foundations for a JRS office in Greece were laid.
The annual report contains 11 country office profiles which outline their main activities and include a short testimony from a refugee they have accompanied. Offering legal advice and psychosocial support remains a core part of the service, especially in the many detention centres where JRS is present. New hospitality projects in France and Romania are presented, alongside community-building and integration projects in Malta, Portugal and the UK. Finally, several advocacy achievements at the national level are presented from Ireland to Southeast Europe.
The report concludes by presenting the structure of JRS Europe as well as contact details for partners and a summary of financial information for the year. After 35 years of working with refugees, JRS will continue to accompany, serve and advocate with those forced to flee their homes until all the doors in Europe are truly opened.
Opening doors is a daily reality for JRS offices across Europe, as they work to help and accompany forced migrants.