JRS Europe annual general meeting in London
22 April 2016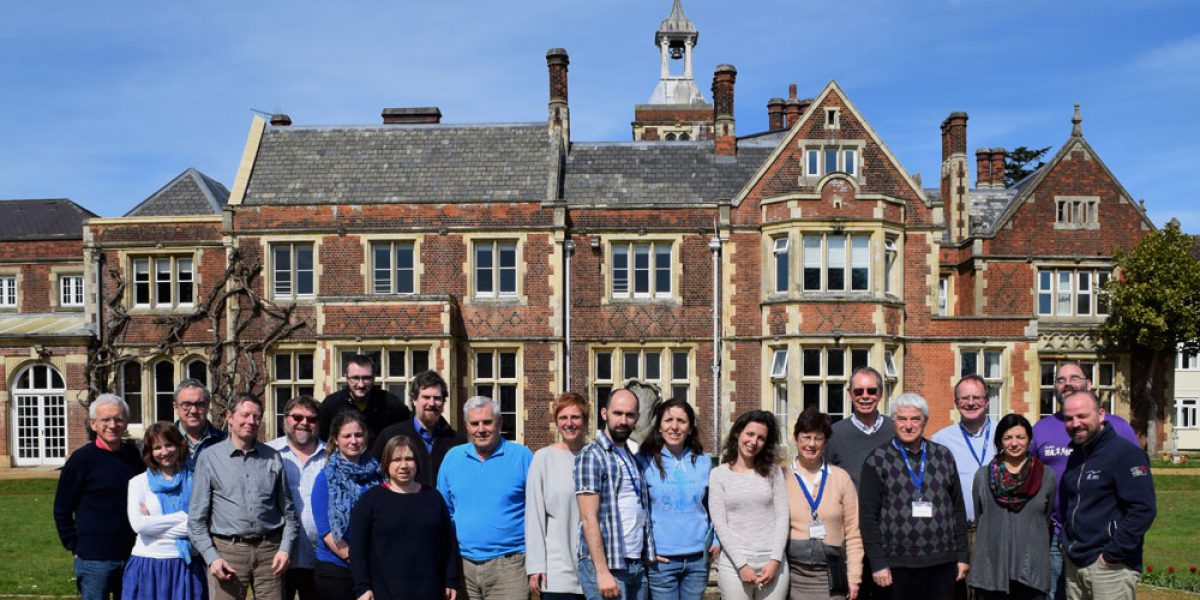 (Brussels), 22 April 2016 – Over 70 members of staff from over 20 different countries gathered in London last week for the JRS Europe annual general meeting. Held in the idyllic Hertfordshire countryside, participants took part in a series of talks and workshops about dealing with public opinion and building alliances to influence change.
A number of experts and refugees themselves gave presentations over the two-day meeting from 15 to 16 April. The highlight of the programme organised by our hosts, the JRS UK team, was a play by refugees called 'Have you seen my brother?'. Written and produced as part of the JRS UK drama workshop the play featured a series of humorous sketches about life as an asylum seeker in London. It was a lively piece and very much enjoyed by the audience.
In a session entitled 'Using refugee testimony' we heard from Danielle Vella of JRS International about her travels and interviews with refugees as part of the Journeys of Hope project. This was followed by a presentation of the Freed Voices project by Ben du Preez of Detention Action. The Freed Voices group is a collective of experts-by-experience who have lost over 20 years between them to immigration detention in the UK. We also heard powerful testimony from two members of this group.
The AGM itself was opened with a keynote speech by Reverend Fleur Houston entitled 'Refugees: redeeming public opinion'. Rev Houston unpeeled the many layers and myths that shape public opinion in relation to refugees and also drew strong references to Biblical stories such as that of the good Samaritan.
Finally, we heard from Neil Jameson the executive director of Citizens UK about power and building alliances to effect change. Dieter Müller SJ of JRS Germany and JRS UK director Sarah Teather finished the programme with specific examples of alliances from Germany and UK: notably the Church Asylum project and the Parliamentary Inquiry into Immigration Detention.
The AGM itself was preceded by three days of regional coordination meetings with directors of 15 country offices taking part. The main topics of the meeting were integration, social inclusion and education. At the same time advocacy officers and communications officers from around Europe convened for one day of meetings in their respective groups: the Advocacy Strategy Group and the Communications Strategy Group.
High Leigh Conference Centre in Hertfordshire provided the ideal setting for these meetings with beautiful gardens and a spacious lounge for our much-enjoyed social evenings. Returning to our day-to-day work, we already look forward to another opportunity to share and learn from each other at the next AGM to be held in Croatia, spring 2017.
The highlight of the programme organised by our hosts, the JRS UK team, was a play by refugees called 'Have you seen my brother?'