JRS Eastern Africa on Europe's role in migration, development and social justice
25 October 2016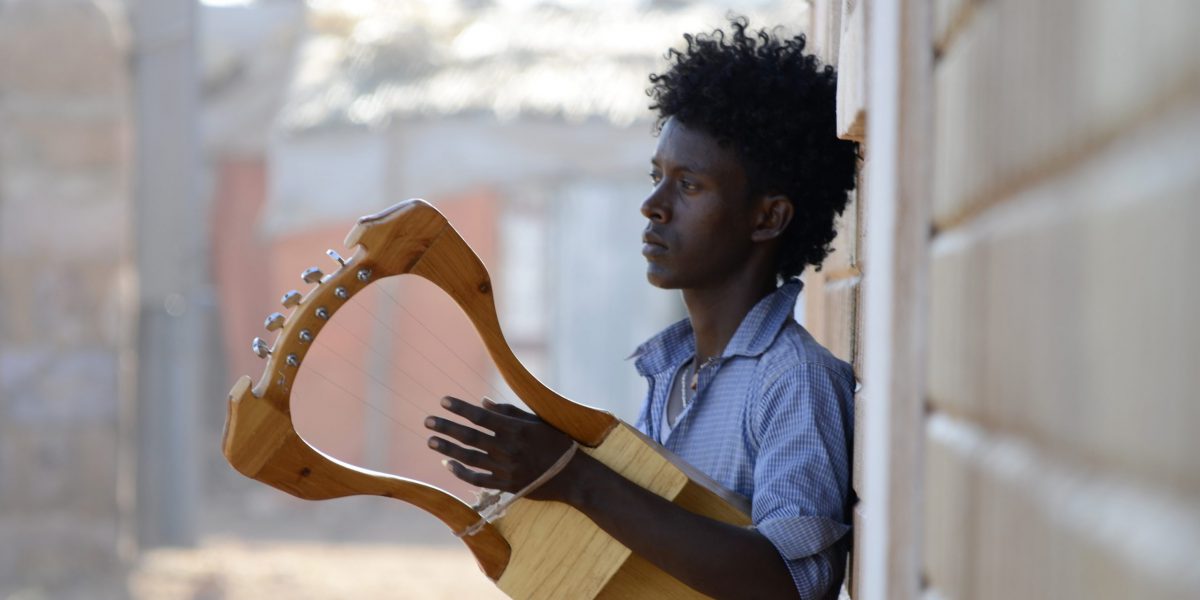 Berlin, 25 October 2016 – Beyond the so-called "refugee crisis" in Europe, countries bordering conflict around the world are under increasing pressure to care for people on the move. Attempts by policymakers to respond to refugees in a coordinated and dignified way have never been more important in order to ensure that the rights refugees are upheld.
As JRS Europe continues to advocate against making EU development aid conditional on migration control, this was the message Endashaw Debrework SJ, the director of Jesuit Refugee Service Eastern Africa, gave to the Committee on Economic Cooperation and Development of German Parliament in a speech he delivered in Berlin on migration, development and social justice from an African perspective 19 October.
In his presentation to the German MPs, Debrework illuminated the voices of refugees hailing from JRS projects in Eastern Africa where JRS provides education, psychosocial assistance, small-business grants, and emergency goods provision in five countries.
He welcomed steps made by European governments to address mass migration, showing special appreciation to Germany for opening her doors to one million refugees in 2016. He also encouraged the parliamentarians to "prioritise human rights and justice" when devising and promoting migration policies with African countries.
He emphasised that "funding countries with atrocious human rights records to stem migration (such as Sudan, Egypt or Eritrea) only perpetuates cycles of abuse and repression that cause people to flee in the first place."
Similarly, he said, when aid and trade are conditional upon the reception of refugees or migrants back into a country of persecution, the lives of many are compromised – especially when that return is involuntary.
"When European nations renowned for their respect of human rights, begin to push refugees back…an example is set to the Global South," he said referencing the Kenyan government's recent push to send hundreds of thousands of Somalis back to their war-torn home.
"Most of these returns, we fear, will not be voluntary and will result in further (human rights abuses)…We also suspect many of these individuals will go elsewhere, perhaps joining those migrating to Europe."
Debrework then went on to propose five approaches to European policy makers in their pursuit of improved migration mechanisms in Africa:
sustainable community development
safe and legal passages
search and rescue missions
voluntary return
integration in first countries of asylum
He first emphasised that development aid must focus on creating jobs in source countries of migration as well as on promoting integration for refugees in their first countries of asylum.
He then stressed the importance of investing in post-conflict countries and in promoting peace so that refugees can sustainably and voluntarily return home one day.
"For as long as senseless wars wage on in places like South Sudan, Somalia and Syria return will be out of the question for most.…In countries that are truly post-conflict, adequate investments in infrastructure must be made. Refugees need homes, jobs, schools and just laws to return to."
Debrework then went on to urge Germany to continue their resettlement model and to work with other European countries to ensure other safe passages for refugees through family reunification and humanitarian visas.
Ultimately, he said, the international community must not let fear and bigotry stand in the way of rescue for the distressed and welcome for the displaced.
"Please remember that when migrants come to the shores of Europe they do so because a dignified or safe life was untenable (on the African continent). We must work together to find innovative ways to make space (for them) – whether in Berlin or Nairobi, Paris or Addis Ababa…I assure you that refugees contribute to our societies in Africa and they will to yours too.
For further information, please contact:
Angela Wells, JRS Eastern Africa Communications Officer
angela.wells@jrs.net
"When European nations renowned for their respect of human rights, begin to push refugees back…an example is set to the Global South."