JRS and the Croatian Ministry of the Interior signed an agreement on the integration of refugees
06 March 2019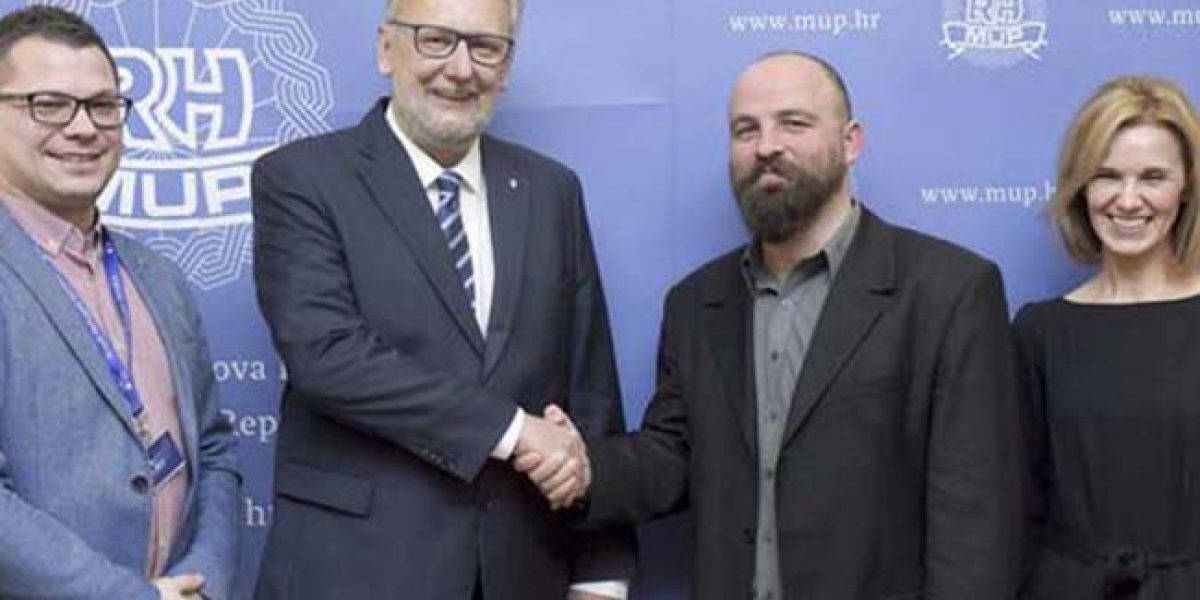 Croatia, 6 March 2019 – The head of the Jesuit Refugee Service of South Eastern Europe (JRS-SEE), Father Tvrtko Barun, and the Croatian Minister of the Interior, Davor Božinovic, signed a new Cooperation Agreement for the Integration of Resettled Persons from Turkey in late December 2018.
The resettlement program is an expression of international solidarity and responsibility sharing among the countries which have experienced a significant influx of refugees or which have provided home for many of them. The program is also an internationally agreed strategy for the management of migration, the decrease of illegal migration, and the prevention of human trafficking, all of which refugees are often exposed to. In addition, the resettlement of citizens from developing countries or civilians without citizenship enables refugees and resettled individuals in need of international protection a legal and safe entry into EU countries, where they are provided with the necessary protection.
Based on two government decisions from 2015 and 2017, Croatia is required to accept 250 refugees. So far, 152 people from Syria have been accepted and successfully integrated into Croatian society based on the first decision. This resulted in a second decision, as well as the new agreement between the Croatian Ministry of the Interior and JRS for a period of thirteen months, which presents the basis for the integration of the remaining 100 refugees. The activities for the admission and complete integration will be conducted by the JRS, while the Ministry of the Interior will finance the process using EU funds.
Fr Tvrtko Barun SJ receives new awards
Fr Barun has already received numerous international and national recognition for his work, including, among others, the European citizen's prize, given by European Parliament in 2017.
Recently, he was awarded the prestigious "Mašovic-Vincetic-Nikolic" human rights award by the Croatian Helsinki Committee for his contribution in promoting religious tolerance, inter-religious conversation, and ecumenism. He was also recently given special recognition by the Association for Religion Freedom in the Republic of Croatia. Both awards testify to Tvrtko Barun's professional and personal dedication to the Jesuit calling and the mission of JRS. As always, Fr Barun dedicated these awards and recognition to the staff and volunteers of JRS, with whom he works daily for the well-being of refugees.