Jesuits in Europe renew their commitment to accompany people on the move
17 October 2023
|

JRS Europe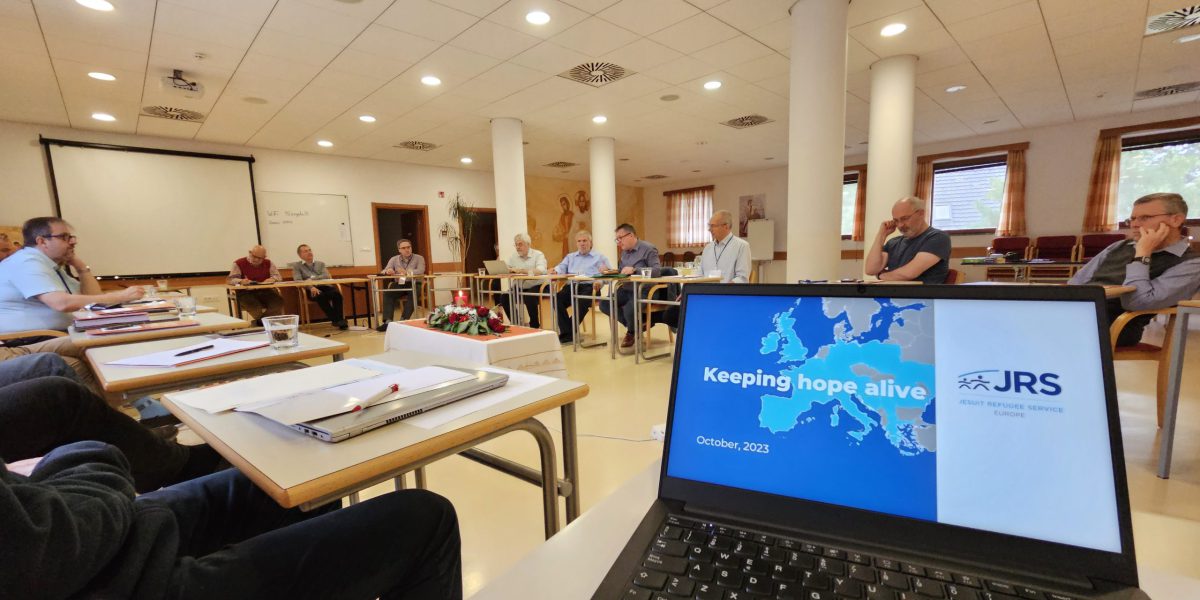 Between October 7th and 11th, the Jesuits in Europe gathered in Slovenia to share experiences, discuss common projects, and support each other. Fr. Arturo Sosa SJ, Superior General of the Jesuits worldwide, called on the Conference of European Provincials to respond to the opportunities and challenges that people on the move face in the continent.
As one of the networks of the apostolate in the continent, JRS Europe was invited to share the latest updates on their activities. Alberto Ares SJ, Regional Director of JRS Europe, presented the organization's work in the last year in the four strategic lines: access to protection, end Immigration detention, social inclusion and awareness raising.
Due to its urgency and necessity, one of the main themes throughout the meeting was the One Proposal Project, the common response of the Society of Jesus to support the emergency in Ukraine. Since the start of the international armed conflict in Ukraine, the Society of Jesus has served and accompanied 79.767 people fleeing violence.
Coordinated by the JRS Europe and the Xavier Network, and in collaboration with JRS country offices, NGOs, and local partners, the Society of Jesus has provided 114.475 short-term and medium-term assistance activities in areas such as emergency aid, shelter, psychosocial support, education, and integration. In the first six months of 2023, the project served and accompanied 23.725 people through 32.364 activities.
The One Proposal has been an essential element of the Society of Jesus response, especially through the fieldwork of JRS in Ukraine, nearby countries, and many of our offices and partners in Europe.
Recently, the One Proposal team met in Romania face-to-face to evaluate the work done, identify good practices and areas for improvements. The meeting also allowed for a deeper reflection in possible scenarios for the evolution of the conflict and how it will affect the response, as well as the support available to carry the project long-term.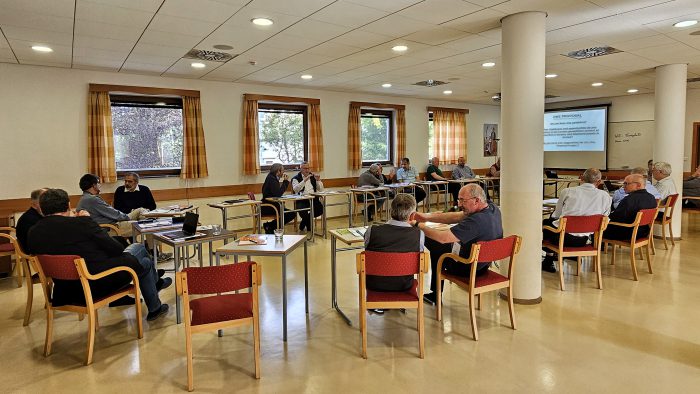 Alberto Ares shared the achievements and milestones of the project, focusing on the latest developments and next steps. The provincials appreciated joint Jesuit organizations' work on the project and celebrated its achievements and impact on the Ukrainian refugee community and the Ignatian family in the various Jesuit provinces in the region.
JRS Europe is very grateful for the support of the Provincials in Europe, especially for their commitment to continue with the One Proposal project in the medium term, beyond the original three-year framework.
A special appreciation goes to Fr Dalibor Renic SJ, President of the Jesuit Conference of European Provincials, whose first visit when he commenced his mandate was to Ukraine. There he showed his closeness and affection for the Jesuit communities, the Ignatian family, and all refugees and displaced persons in Ukraine and neighbouring countries.