"In reality, everything was like a fog and I understood very little of what was happening.", Svitlana's story
29 November 2023
|

JRS Europe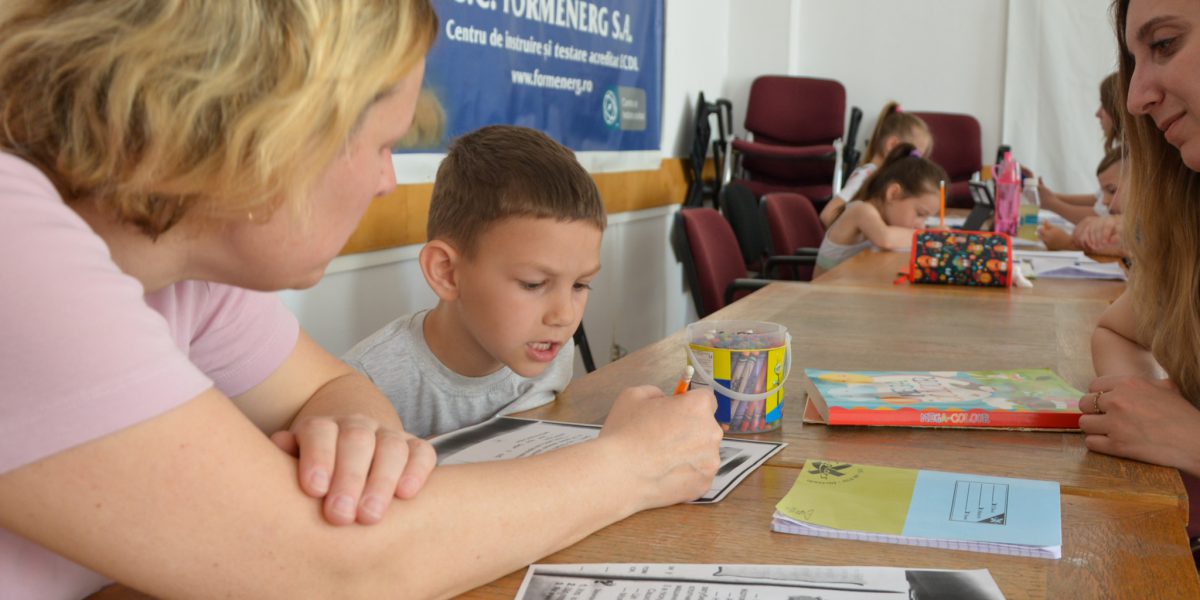 Svitlana had health problems before the beginning of the war, but was on the path to recovery, she had planned visits to doctors in the regional center, and she had a strong desire to get better, as much as it was possible for her.
"In reality, everything was like a fog and I understood very little of what was happening.", she remembers vividly. After a rocket launched by the Russian Federation hit the pharmacy next to her house, it was very loud and scary, and she made the decision to take her child and flee her home to a safer place.
They gathered their things very quickly, took only what was necessary in their suitcases, and fled on an evacuation train. "Everything was happening as if in a haze. There was only one thought- to evacuate as quickly as possible. We were consumed by fear for our lives and the fact that we were leaving without knowing where we were going…completely lost. There were no thoughts about the future…there was only a desire to survive in that moment.", she describes. She had never left her hometown before, which made the trip even more difficult for her.
Fortunately, she got in contact with JRS Romania, that has helped her in everything she might have needed. JRS provides her and many other refugees with housing, provides for free three meals a day, household chemicals, medical services, and legal consultations. Sleeping on clean white linens, staying in a warm house, having a generator in the building for electricity, heating and water, and having access to education is something not to give for granted. JRS also provides an education program for higher education, where Svitlana's daughter can study.
"It was very surprising for us how much help we received. This organization helped me (cries) to return to a normal life. I feel safe here.", she says. JRS had a very positive impact on Svitlana's life and many other refugees. Now Svitlana is able to receive medical treatment and her daughter can continue her studies. Svitlana hopes that the war will end soon and they will be able to return home. Even though she does not know when that will happen, Svitlana feels grateful for what she has right now, and does not lose hope on the future. Without JRS, she says, she would have to take her child and return to the Donetsk region.
JRS is working together with the Xavier Network, Concordia Moldova, the Society of Jesus in Europe, local civil society, and NGOs in a coordinated Jesuit response. Together we help thousands of people like Veronika. You can read more about The One Proposal: the coordinated Jesuit response to support the Ukraine Crisis here.