Help us to help: JRS Croatia crowdfunding for refugee integration
05 April 2018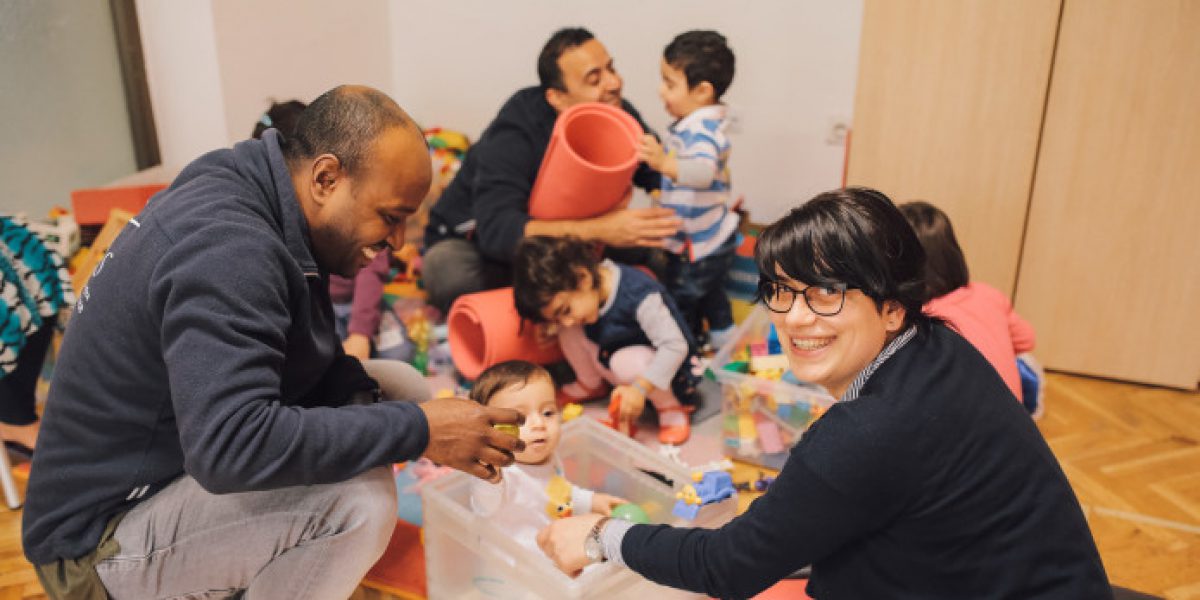 Brussels, 5 April 2018 – Today, JRS Croatia launches their crowdfunding campaign "Jucer stranci, danas susjedi" translated as "Yesterday strangers, today neighbours" to support its recently opened Centre for the Integration of Refugees – SOL.
JRS opened its doors in Croatia in 1993, and since then, the team has been providing psychosocial support, legal counselling, Croatian language courses and women's workshops for asylum seekers living in the country's reception centres. JRS Croatia also accompanies those already granted some form of international protection by visiting them in their homes, facilitating mediation with governmental agencies, encouraging their employability and organising events with the local community.
At the beginning of 2018, JRS expanded its work in Croatia, opening the Centre for the Integration of Refugees – SOL, which creates a space where JRS staff support and empower individuals and families who have obtained refugee status, helping them in their integration process. SOL will provide much needed integration support for the 554 people that have been granted international protection in Croatia. "They need our support, and that is why JRS Croatia has created SOL! Local community support and acceptance of refugees is crucial for integration. For the doors of our centre to open, what is needed is an open heart," says Tvrtko Barun SJ, director of JRS South East Europe.
SOL promotes intercultural understanding and mutual learning by bringing refugees and Croatian citizens together. By organizing intercultural encounters through formal and informal gatherings, JRS has witnessed that bonds of trust and friendship are kindled between refugees and locals who previously did not know each other. In addition to fostering these encounters, SOL offers practical trainings and workshops to strengthen people's skills and prepare them to overcome challenges that come with integrating in new cultural and linguistic communities, job markets and schools.
Carol's story – Workshops for women & children in SOL
"I am from Syria. My country is devastated. Now I live in Croatia with my husband and my little son. I want to learn Croatian language and live in peace. The JRS Centre is a great place, full of friendship and support. This is our home now," says Carol.
In SOL, Carol attends the Women for Women workshop, whose aim is to encourage refugee women to reach their potential by preparing them for independent living in a new environment. Also, in these workshops, women have the opportunity to acquire new skills and knowledge as well as to share their experiences with women from the local community. While women attend their own workshops, the JRS team also conducts weekly workshops for children, like Carol's son, according to their age, level of language and their time of stay in Croatia.
Help us reach our goal – Donate!
Only together we can create a better future for the people who have found a safe and peaceful corner in Europe. As the Arabic saying goes, a saying that inspires the work of SOL: "The salt is between us."
Crowdfunding campaign page
here
.
They need our support, and that is why JRS Croatia has created SOL! Local community support and acceptance of refugees is crucial for integration. For the doors of our centre to open, what is needed is an open heart