Growing pressure on Irish government to act on asylum report
25 May 2016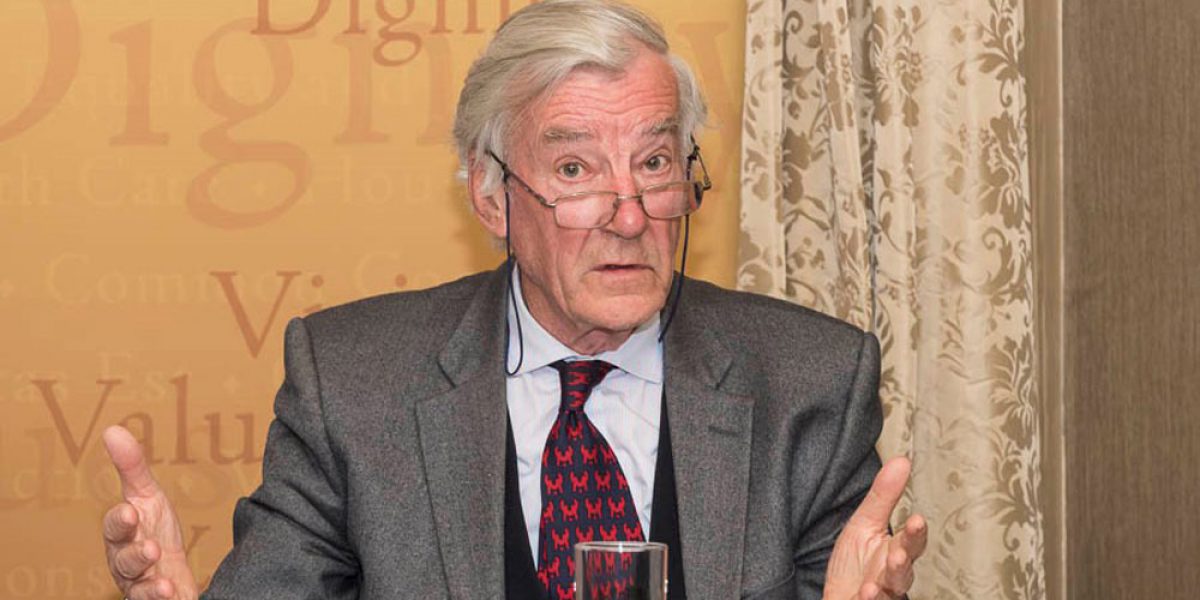 Dublin, 25 May 2016 – Almost one year after the Working Group on the Protection Process issued its final report, key recommendations remain to be implemented in full. Pressure is now growing on the new Irish Government to take the necessary steps to eliminate lengthy delays that have characterised the protection process for over a decade and to enable asylum seekers to live with greater dignity in Direct Provision.
Launching JRS Ireland's analysis of implementation of the Working Group recommendations, former chairperson of the Working Group and retired High Court Judge, Bryan McMahon, expressed disappointment at the progress made since the landmark report was published:
"Ten months on, implementation of key recommendations has been slow and inadequately resourced. Worryingly, delays are again growing significantly at the earlier stages in the protection process."
The main Working Group recommendation was the principle that no person should be in the system for more than five years. It proposed that those in the asylum process for longer than this duration should be granted a protection status or leave to remain within six months.
What is direct provision?
Direct Provision is the system by which the Irish State provides accommodation and meets the material needs of people seeking asylum in Ireland. Families are often allocated just one room in a centre and single people usually have to share their living space. A weekly allowance is payable to asylum seekers living in Direct Provision but adults have no right to work. Direct Provision was originally envisaged as a system that would accommodate individuals on a short-term basis, but at the time that the Working Group was established, over 40% of residents had been waiting at least 5 years since they first applied for asylum.
JRS Ireland National Director, Eugene Quinn, welcomed the progress made in resolving the situation of those longest in the system but said "considerable work remains to ensure that all who could, will benefit." In addition, Quinn warned the "failure to provide required resources to eliminate the backlog of more than 4,000 existing cases and to process new asylum claims more speedily will undermine the overarching Working Group goal of ensuring that Ireland puts in place a fair and transparent protection process providing final determinations within 12 months."
Other key recommendations on communal kitchens and additional living space – impacting directly on the quality of life of children and families in Direct Provision – also remain unimplemented.
A proposal to increase the adult weekly direct provision allowance of €19.10 for the first time in 15 years, in line with welfare inflation in that period, was ignored. In January 2016 there was only a token increase of €6 to the children's weekly payment of €9.60, falling far short of the Working Group recommendation and in spite of the fact that since 2004, asylum seekers do not receive 'universal' children's benefit.
Quinn also noted that "Ireland and Lithuania are the only countries in the EU that do not allow asylum applicants access to the labour market at any stage during the asylum process" and expressed disappointment that "the recent International Protection Act 2015 did not include a right to work for asylum seekers after nine months as recommended."
Judge McMahon lamented this failure to progress recommendations that would have had a real impact on the lives of asylum applicants:
"Regrettably, the living conditions and supports for the almost 5,000 people residing in Direct Provision, one quarter of whom are children, have not improved in any meaningful way."
In response to the mounting pressure, the Irish Government announced that it has implemented 90 recommendations to date. However, Quinn, explained:
"The issue of implementation should not be reduced to a numbers game in respect of the 173 recommendations contained in the Working Group report. For the individuals, children and families JRS Ireland works with and for, it is the implementation of those recommendations that lead to real and qualitative change in their lives which is key."
In conclusion, Quinn said:
"In light of the indisputable evidence for reform, a continued failure to do so, and to provide the necessary resources, lengthy waiting times and unsuitable living conditions for asylum seekers will inevitably continue.
The human costs of this failure are considerable.
The time to act is now."
Further reading:
"Ireland and Lithuania are the only countries in the EU that do not allow asylum applicants access to the labour market at any stage during the asylum process."