Greece-Portugal: Helping Refugees to Relocate
21 October 2016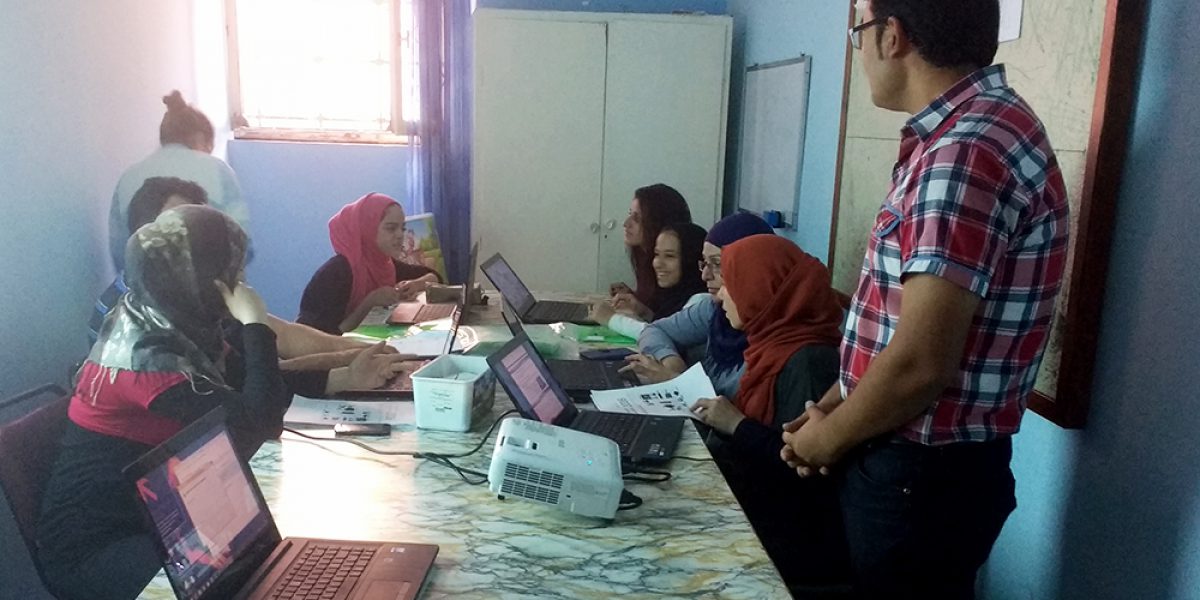 Lisbon, 21 October 2016 – JRS Portugal in coordination with PAR (Refugee Support Platform, a Portuguese coalition of host organizations), are spearheading a project with JRS Greece to help support, inform and accompany asylum seekers who are eligible for relocation from Greece to Portugal.
Facilitating relocation
JRS Greece director Maurice Joyeux, SJ, was in Lisbon, in mid-September, to participate in a meeting to discuss the acceleration of the relocation process from Greece. He visited JRS-Portugal headquarters and shelter and spoke with them about what's happening in Greece and about JRS' role in the country.
One of the most important activities developed in the camps and in the centres is listening to the dreams, concerns and complaints of the people. A team of volunteers from PAR is helping JRS-Greece to fulfil this task and to organize animation activities on the islands.
"I think that the example of PAR action is good, they are helping us a lot, and we need to develop it, which means sending more volunteers to the camps, not only to do humanitarian work but to listen to the people and to help EASO [European Asylum Support Office] and all the organizations accelerating the processes of listening to the refugees and fighting against disinformation", Joyeux says.
Referring to the contradicting information that circulates in the camps regarding the relocation process, Joyeux continues, "We have to accompany these people and give them the correct information about the relocation countries since the beginning, in the camps, on the islands, in Athens, and then in the welcoming country."
Besides all the logistical and social challenges JRS is facing in the centres and in the camps, fighting against indifference is also needed. For this, Maurice calls for creativity and imagination.
"We see, you say 'we have not to be indifferent' but I will say it positively 'we have to be different' and also we have to be curious about the differences and we should also find again our roots and understand much more who we are, where do we come. And that is not only a challenge but a big opportunity and a grace we have today."
Humanitarian relief and education
JRS Greece runs a reception centre and an integration centre in Athens and gives direct support to about 200 people. Since March this year, almost one thousand people stayed in the reception centre. The integration centre accompanies mainly refugee children, giving them non-formal education.
In the integration centre there are 150 children from 14 different nationalities and with them come families. JRS Greece aims to develop ways to help them reach formal education, since in Greece, at this moment, there are 25,000 refugee children out of the formal educational system.
To respond to the number of help requests, JRS-Greece is now planning the opening of a new reception centre for 40 people, where Joyeux wants refugees from the other centre to collaborate. Maurice's desire for people to be listened is also a priority.
"These people need somebody to listen to them. We can't forget that thousands of people don't have a voice anymore because they died: children, grandfathers, mothers and fathers. We don't have the right to forget them. Recently, we went to the sea and asked for forgiveness. We took them so they could have reconciliation with the sea, because the sea is innocent, but the people aren't," he finishes.
"We see, you say 'we have not to be indifferent' but I will say it positively 'we have to be different' and also we have to be curious about the differences."