Grand Chamber judgment on immediate returns in Spain: Dangerous precedent opening the door for more push-backs in Europe
14 February 2020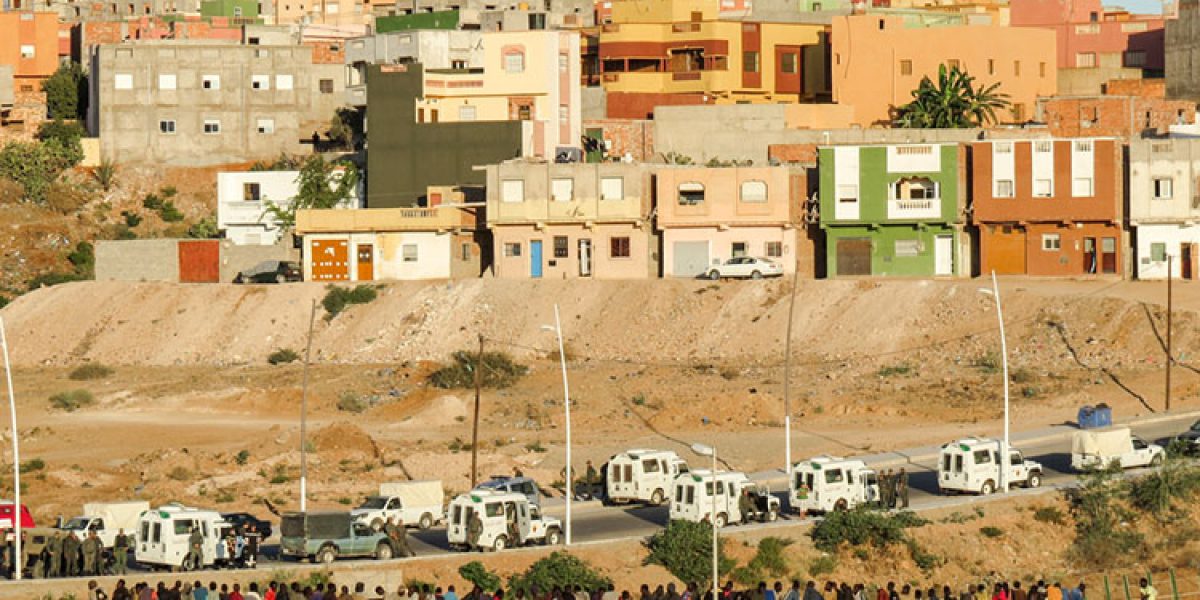 Brussels, 14 February 2020 – On 13 February 2020, the Grand Chamber of the European Court of Human Rights found that Spain did not violate the European Convention on Human Rights by immediately returning to Morocco people who had irregularly crossed the border into Melilla (one of Spain's enclave in North Africa). According to the Court, the Spanish actions were the results of the applicants' own conduct, as they had 'chosen' not to use official entry procedures and had put themselves in an unlawful situation.
"This is a very worrisome sentence – says Jose Ignacio Garcia SJ, Regional Director of JRS Europe –. The Court shifts the responsibility for the de facto push-back from the State to the applicants, by presenting their actions as a choice and seriously overestimating the possibilities for people to come to seek protection in Spain, and in Europe, in a legal way. We fear that this sentence will give dangerous arguments to other states in Europe to justify more push-backs."
The case N.D and N.T. against Spain concerned two nationals of Mali and Ivory Coast who on 13 August 2014, together with a large group of people, climbed the fences surrounding the Spanish enclave of Melilla on the North African coast. They were immediately returned to Morocco by the Spanish authorities, without having the opportunity to explain their individual circumstances nor receiving an individual return decision. They claimed that by doing so, Spain had violated the prohibition of collective expulsion inscribed in art. 4 of Protocol 4 to the European Convention on Human Rights (ECHR).
According to the Court, the lack of individual removal decisions can be justified by the fact that the applicants had put themselves in an unlawful situation by not making use of the official entry procedures existing for gaining access to the Spanish territory. The Court refers hereby to the possibility of applying for a visa and of applying for asylum at the border or at the Spanish embassies. In the words of the Court, the whole situation "had thus been a consequence of their own conduct".
It is particularly alarming how the Court overestimates the presence of legal ways to apply for asylum and presents them as a real possibility for the applicants. JRS Europe's partner in Spain, SJM, is present with an office in Melilla and can witness to the fact that Sub-Saharan Africans have never been allowed to pass the Moroccan border controls to reach the Spanish Asylum Office at the Beni Enzar border crossing point. Moreover, the lack of an executive regulation in the Spanish Asylum Law, makes the possibility of applying for asylum at the Spanish Embassy basically dead letter. Furthermore, it is also worth pointing out there can be many legitimate reasons why people do not avail themselves of potential legal possibilities to travel when forced to flee a country (including that they might not be aware of their existence). Stating that it is their fault if they are pushed-back for crossing the border irregularly hardly seem in line with the spirit of the European Convention on Human Rights and the previous protective jurisprudence of the Court.
From a national perspective, it is at least important that the Court clearly establishes that the applicants had entered Spanish territory, were legally under Spanish jurisdiction and therefore subjected to Spanish and European legislation, including the respective human rights guarantees. Also, the Court generally reconfirms the prohibition of collective expulsion and the obligation of respecting minimum individual guarantees in every border procedure, such as the right for people to apply for protection and to have effective remedies against a return or expulsion order.
"However, accepting exceptions to such rule and saying that such guarantees can be lowered if individuals force their entry through borders, when in fact they are often left without any other choice, represents a dangerous precedent. We can imagine that other states in Europe, such as Croatia, where push-backs are a frequent reality, will not hesitate to use the Court's reasoning to find way to legitimise their actions and sealing their borders," concludes Garcia. "As JRS, we will keep denouncing the push-backs and advocating for genuine safe and legal pathways for people seeking protection and for border procedures that respect human rights."