Gifting hospitality: Welcoming asylum seekers
19 December 2018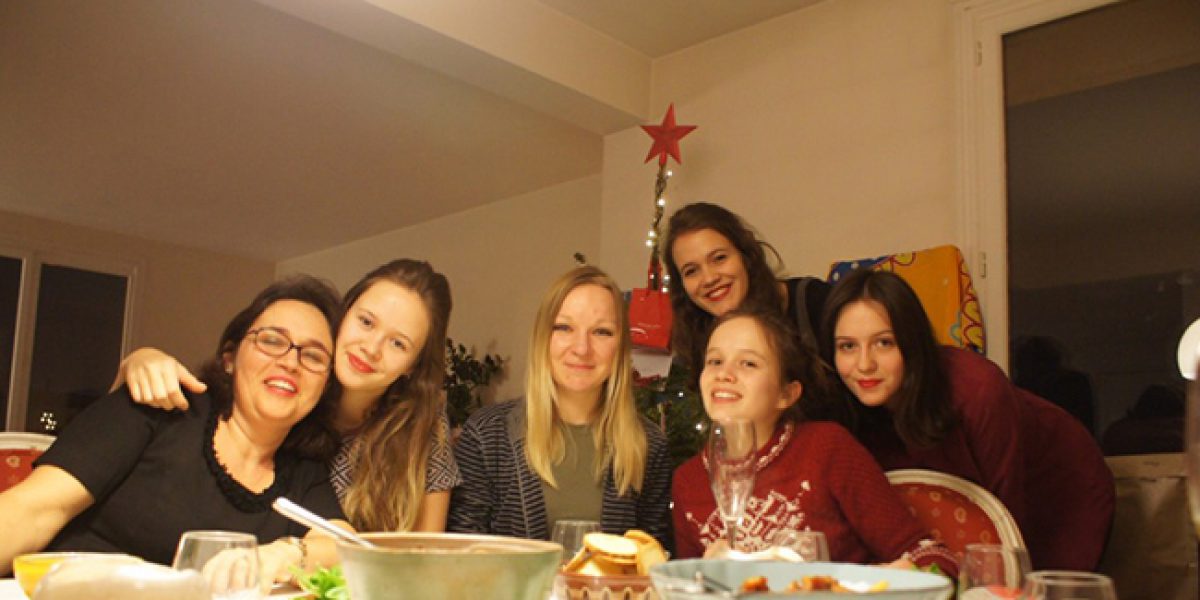 Brussels, 19 December 2018 – The Communities of Hospitality project is giving hospitality to refugees throughout Europe. A series of initiatives that bring together locals and refugees to strengthen and promote a culture of welcome and understanding.
The beauty of our various Communities of Hospitality projects is that from one another the projects are very different. JRS in Europe has engaged in new ways to provide hospitality to refugees whether it be through day centres, cultural centres, family hosting projects or simply coffee mornings.
Hospitality in France
In France, JRS Welcome offers families and religious communities the opportunity to host an asylum seeker over a period of six weeks. At the end of 2017, almost 900 forced migrants had received a warm hospitality.
One of them is Lena, from Ukraine, who applied for asylum in France. At the beginning she didn't know anyone and faced many difficulties. "I was lost. I did not know where to go, how to do my work," she explained.
JRS Welcome allowed her to create a network in her host country. "Thanks to JRS Welcome project, I was able to meet different families. Each family helped me to feel less alone, helped me to understand this country, to be freer and happier. Each family pushed me to open up and communicate, to become myself in another context. Every family has been a light in my journey; in each place, I felt at home thanks to their warm and kind welcome. My tutor was also a gift for me! By supporting me, she gave me strength. She believed in me and that is very important."
With open arms
Raphael and Florence were one of the families who opened their house to Lena and welcomed her with open arms. "Participating in JRS Welcome is a journey into a human adventure, a new family that we choose, and which guides us," they said.
"When Lena came to us we felt very excited! We helped her to read in French and with time, we could exchange more and more true and deep conversations, not necessarily on her life before, but on how she felt in that moment. We talked around a meal or a simple tea. Our children loved her! We were also glad to celebrate Christmas together, as a family, having welcomed our host into our heart," Raphael said.
One of the most important thing they will keep forever from this experience is the bond created during the hosting time. Indeed, "it is much more than an accommodation because there is a true friendship that grows".
Gifting hospitality to refugees this Christmas
This Christmas, help us to continue giving gifts of hospitality to people who have been forced to flee their homes, their families and their sense of comfort and safety. With your help, we can continue to provide support to refugees like Lena.
You can also contribute to our campaign in Facebook.
"I felt at home thanks to their warm and kind welcome"