JRS Europe challenges young Europeans to rethink migration at the EYE 2021 in Strasbourg
11 October 2021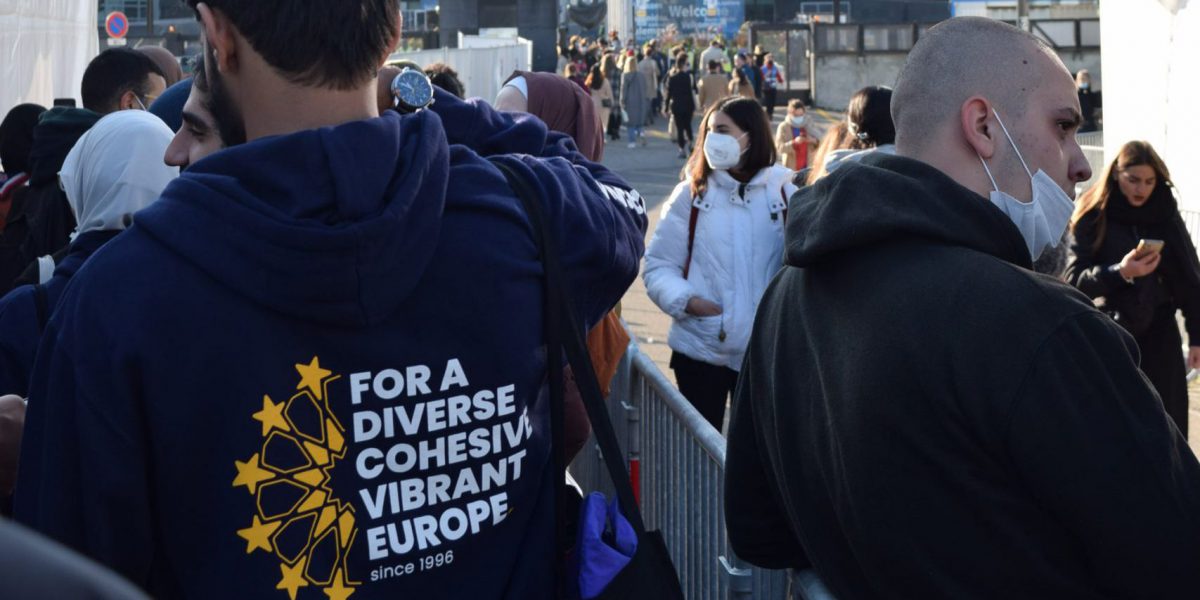 JRS Europe held the workshop "CHANGE: building a society where everyone is welcome" at the European Youth Event, to engage young people on the topics of migration and asylum. The event is part of JRS Europe's campaign to advocate for a Europe of Inclusion, where everyone is welcome and can participate.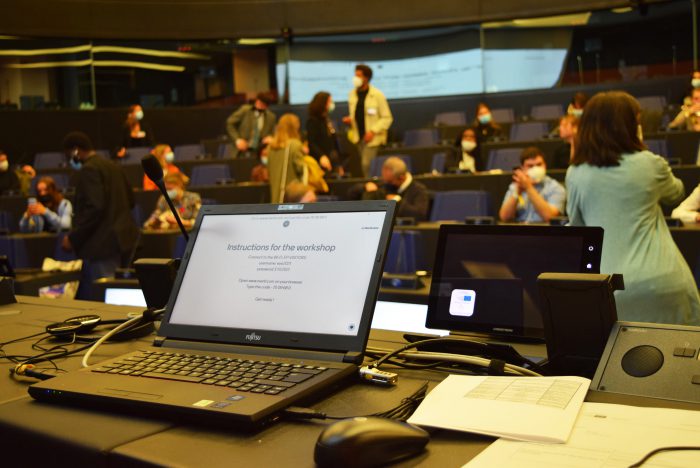 Hosted by the European Parliament in Strasbourg, the EYE 2021 gathered over 3,000 young people from all over Europe to discuss ideas on the future of Europe and offered more than 100 activities on the topics of sustainability, health, politics and more. 
Over 50 young attendees joined the CHANGE workshop led by JRS educators together with young people from a refugee background. The 3-part workshop challenged participants to put themselves in the shoes of refugees and rethink common stereotypes about migration. With questions such as "What would you do if you were forced to flee your home" or "Have you ever been treated like a terrorist", as well as examples of fake news, participants were encouraged to interact and share their views on an interactive wall.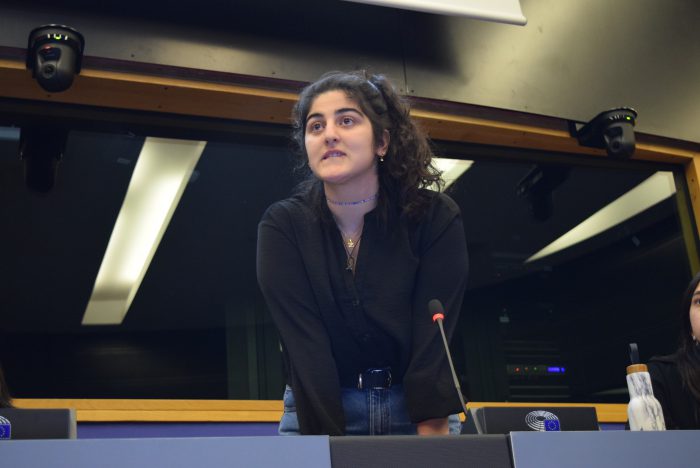 Personal contributions from two speakers with a migrant background were also featured. "Finding myself handcuffed and detained just because I'm seeking safety and human rights, that was a trauma" shared the speaker Zana, a young refugee from Syria. Participants were especially surprised to discover that asylum seekers cannot ask for international protection while being in their country and that harassment by police is common, with many migrants subjected to abuse on EU borders.
In the debate that ensued, some attendees voiced concerns over migrants threatening white European identities and tried to disrupt the session. However, the interruption only encouraged other participants to engage, with many raising their hands and endorsing the campaign for a Europe of Inclusion, where multiple identities are recognised and welcome.  
As topics like migration and identity still prove divisive, the session demonstrated that we all have a role to play in building the future of Europe. With prejudice still rife, even among young people, now more than ever it is important to discuss, promote intercultural exchange and speak up, so that real change can happen.