Europe must act now for the immediate decongestion of the Aegean Islands
03 March 2020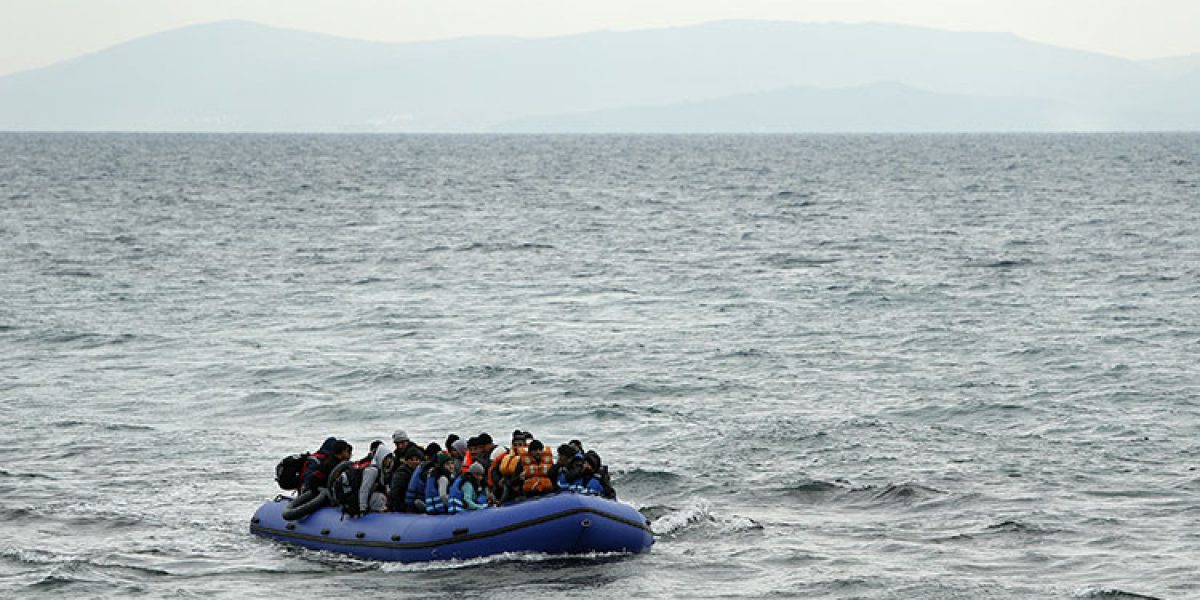 To Charles Michel, president of the European Council, Ursula von der Leyen, president of the European Commission, and Heads of Member States,
EUROPE MUST ACT FOR THE IMMEDIATE DECONGESTION OF THE AEGEAN ISLANDS
The Aegean Islands have descended into crisis. 5 years of neglectful EU policy has finally culminated in days of protest (1, 2), NGOs threatened with violence, and mass strikes across the islands. Whilst over 42,000 asylum seekers reside on these islands, there is capacity for just 6,178 (1). Now, communities are braced for a surge in arrivals as Turkey has opened its borders, reneging on the EU-Turkey agreement.
This ongoing political stalemate between the EU, Greece and Turkey must be resolved. This game, played by the powerful, is putting innocent human lives at risk. It must stop now. Added to this already volatile mix is rising panic over the coronavirus. With healthcare severely lacking in the hotspot camps, NGOs fear that an outbreak would have disastrous consequences.
Greece has been left alone to deal with this crisis – and the island communities more than anyone. Today, Europe must act to correct 5 years of negligent policy-making. It must own up to its chronic shunning of this international burden and recognise that good policy can fix this man-made catastrophe. As the humanitarian situation worsens beyond anyone's reckoning, it is your responsibility, as EU leaders, to ensure decisive and coordinated action to protect human life.
We, the undersigned, call for:
Immediate action from all Member States to decongest the Aegean Islands of Lesvos, Chios, Samos, Kos and Leros through fair relocation of asylum seekers across European countries for the sake of universal human rights and in accordance with obligations set out under Art 78(3) of the TFEU and the 2001 Directive on Temporary Protection.
The immediate provision by EU states of support to, and oversight of, the Greek government's Reception and Identification Centres, to ensure access to a safe and legal asylum process in accordance with humanitarian law, the EU Charter of Fundamental Rights, and the European Convention on Human Rights.
The creation of a shared European register of legal, medical and protection staff to support the Greek government through rotational placements in the Aegean in processing asylum applications in a humane, dignified and legal way.
We await the response of the Presidents of the European Council and Commission as well as Heads of Member States to this Open Letter. We remain united in the belief that asylum seekers and refugees have the right to legal processes, that political irresponsibility can be made good through effective and humane policy and governance. Europe must act!
Please join us in demanding that Europe Must Act and sign the Open Letter.
Action for Education
Advocates Abroad
Aid Hoc
Aide et Espoir aux Réfugiés-Help & Hope
amel, be humran help others
Another Europe Is Possible
Are You Syrious
AsyLex
Ballona Matata
Basel hilft mit
Be Aware and Share
Becky's Bathhouse
BIASAN (Bradford)
Boxwise
Bras not Bombs
Bridge2
Calais Action
Cars of Hope, Wuppertal
Catch a Smile Luxembourg
Choosehumanity Switzerland
Chorleywood4Refugees
Collective Aid
DAHUMAS – Dachverband freiwillige humanitäre Hilfe Schweiz
Do Your Part
Donate4Refugees
Engage
Everyday, just a smile
Glocal Roots
GRACEaid
Hamburger Hilfskonvoi
Hello My Friend
Help4Refugee Children
Help Refugees / Choose Love
Herts for Refugees
Hope and Aid Direct
HuBB- Humans Before Borders
Human-aid-collective e. V.
Humansnation
Independent volunteers from Bosnia and Herzegovina
Indigo Volunteers
Intereuropean Human Aid Association
Jesuit Refugee Service – Greece
Khora Community Centre, Athens
Kids & Welcome
Kune Aid
Latitude Adjustment Podcast
LE Solidarity
Love Without Borders-For Refugees in Need
Mare-Liberum e.V.
MARDI Medical Aid for Refugees and DIsplaced People
Marlow Refugee Action
?a??/Together/???? Cyprus
mini decki
Mobile Flüchtlingshilfe e.V.
Northern Lights Aid
Offene Arme e.V.
One Happy Family
Open Cultural Center
People in Motion
People Not Borders
People4People e. V.
PomegranateAid
Precious Plastic Samos
Project Armonia
RefuComm
Refugee 4 Refugees
Refugee Aid Network
Refugee Biriyani & Bananas
Refugee Compassion
Refugees Foundation e.V
Refugees Welcome in Olten
Refugee Welcome Karoviertel
Refugee Women's Centre
ResCO international e.V.
Rowing Together
SAO Association
Sea-Watch e.V.
ShowerPower Foundation
Solidarität auf See
Stay Human Onlus
Stichting Bootvluchteling – Boat Refugee Foundation
Syria Solidarity Campaign
The Lava Project
The Voice of Thousands
Three Peas
Together100
Umino – Unterstützung für Menschen in Not
Frankenkonvoi e.V.
Verein Esperanza
Verein FAIR
Verein Soliba
Visas for Asylum
We Are Here
Wir packen's an
Yoga and Sport For Refugees
350.org