Dying to Live – Stories from Refugees on the Road to Freedom
22 April 2020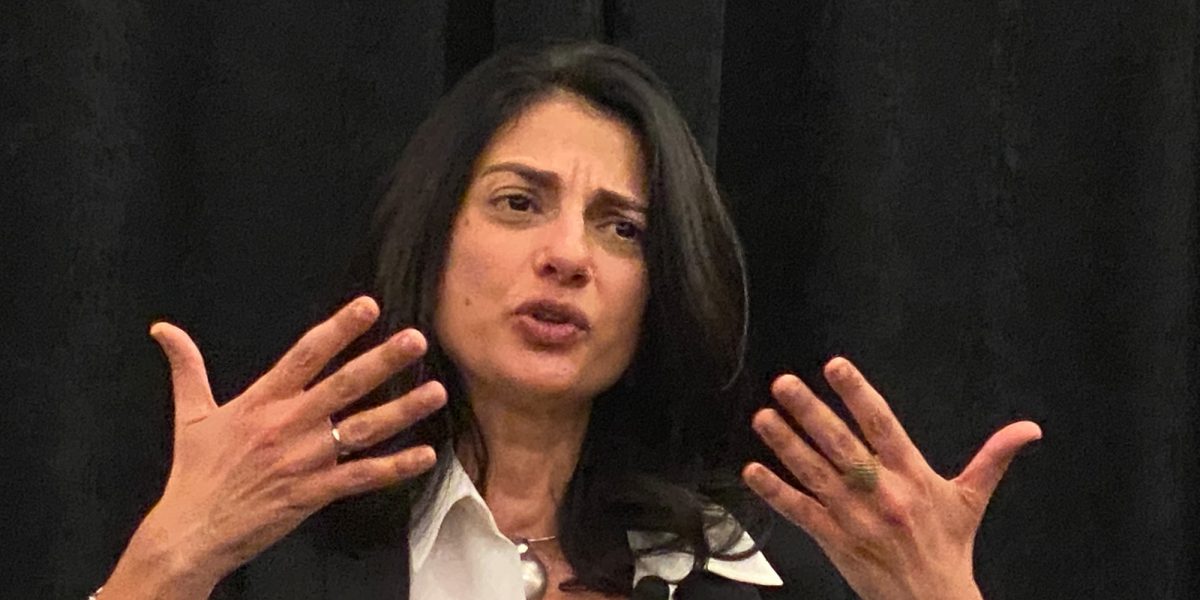 Brussels, 22 April 2020 – On World Book Day, we invited Danielle Vella, director of International Reconciliation Programmes for JRS to share about her book "Dying to Live: Stories on the Road to Freedom". The book gives voice to those who are often voiceless and vilified. Dying to Live recounts the journeys, the losses, the hopes of refugees from Syria, Afghanistan, Eritrea, and South Sudan who are now living in Europe, Uganda, Lebanon and the United States.
"I wouldn't leave my country if I were not desperate. I had my life and I had everything. But I didn't feel safe anymore. I was about to lose my life. You need to hear that; you need to listen to that voice." Waleed from Iraq feels he has a personal responsibility to get this message across on behalf of all refugees. He eagerly agrees to talk to me because he hopes that my book will spread the word.
My book is called Dying to Live – Stories from Refugees on the Road to Freedom. The protagonists come from several countries, among them Syria, Iraq, Palestine, Afghanistan, Eritrea, and South Sudan. I met them in Italy, France, Serbia, Spain, Ethiopia, Uganda, Lebanon, and the United States. Some escaped forced conscription, others fled when war exploded on their doorstep, still others were victims of ISIS or the Taliban. Then there were those who became refugees because they stood by what they believed to be the right thing to do – at any cost.
I have been interviewing refugees for the past 20 years and something I have realised is that most jump at the chance to share their story. There are many reasons for this, chief among them that storytelling is about how we make sense of our reality, how we want others to understand it, and how we want them to understand us. Many refugees feel a sense of urgency to speak out because their plight is so frequently stereotyped by politicians, by media and by others.
Waleed left Iraq and resettled to the United States in 2009. He feels a "stigma" surrounding refugees and says: "I wish people could hear why we want to come here. I wish they understand the need—it's not because we want to go on vacation, it's not because we want to live the dream, or to have better Internet. It's because we are afraid."
The moment Waleed realized he was going to have to quit his homeland came when his name appeared on a terrorist hit list because he worked for the US Army. "All of a sudden, I am on the target list. I still remember that day. It was curfew time and I heard a knock at my door at about 8:00 p.m. I was thinking, 'Who's going to knock at my door now?' I opened and there was the guy who used to drive me around the projects. He was, like, 'Some people I know saw your name in a list in a mosque and you're next.'" Waleed was familiar with what the list meant: insurgent groups in Iraq posted the names of their intended targets. He left Iraq as soon as he could. He says, "I fled for my life and for my family's life. People need to hear that."
Time and again, the refugees I interviewed echoed this message: we need to listen to their stories. Over in Europe, in the Sicilian town of Catania, Lucien from Ivory Coast said storytelling was important because "Some people don't even believe such stories exist, but refugees and migrants carry the scars, and they will never forget." Likewise, his friend Abdel from Eritrea: "I feel we have to speak out. Otherwise people will continue to have the same idea about us, the idea they imagine, not the truth, and if you don't change that idea, it will stay."
Dying to Live – Stories from Refugees on the Road to Freedom was published by JRS with Rowman and Littlefield and was launched on 14 February 2020. Get your copy on Amazon.