Dr. Mireille Twayigira inspires others with her story of hope
11 February 2019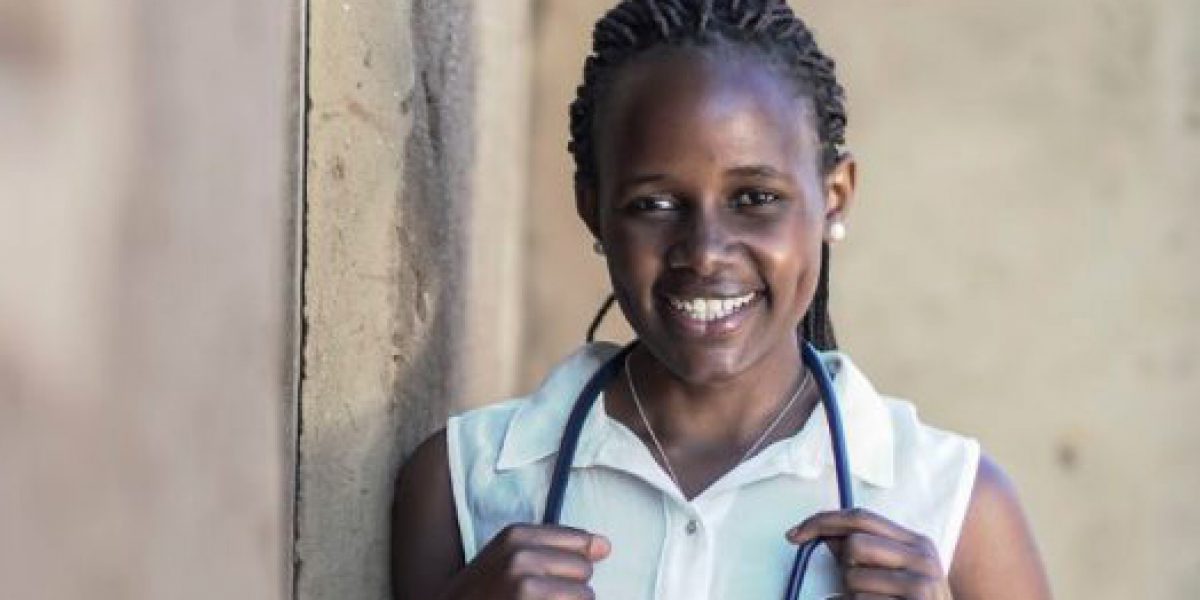 Brussels, 11 February 2019 – Today, on the International Day of Women and Girls in Science, meet Dr. Mireille Twayigira. Dr. Twayigira is a former refugee from Rwanda who found hope through education and – with the help of JRS – realised her full potential. Now she is a medical doctor at a hospital in Malawi and works to inspire others through her story and profession in healthcare.
Dr. Mireille Twayigira's story is one of both survival and resilience. A refugee who had to flee from conflict, Mireille spent much of her early childhood in search of a home. After a tragic and difficult journey in which she lost her sister, mother, and grandmother, Mireille found hope through education.
Mireille left Rwanda with her family when she was two after her father was killed during the 1994 genocide. For the next six years, the family moved around various parts of Africa on foot, travelling from country to country before Mireille, now aged eight, finally arrived with her grandfather at Dzaleka camp in Malawi.
In Dzaleka, Mireille became a student in one of the Jesuit Refugee Service's education programmes. She found stability and self-confidence in Malawi, and dedicated herself to her studies, eventually graduating from secondary school among the top three female students in the country.
Her extraordinary academic success, achieved in a refugee camp, garnered national attention in Malawi. Despite graduating with such high marks, her situation made it doubtful that she would have the chance to attend university, but with the assistance of JRS, the Malawian and Chinese governments, and others, she began medical studies in a prestigious programme in China, and graduated as a medical doctor in 2016.
Mireille fought hard to thrive rather than just survive. Now she is happy to be a beacon of hope and a JRS ambassador for the refugee community. "Before I went to China, I used to look at myself as just a girl with a tragic past, who was going through a lot. But after, I realised that I had a story to tell. A story of God and his love. A story that can change somebody's life. Somebody who has a lot to give, a lot more now as a medical doctor. And this is why I tried to find opportunities to speak to children in schools, trying to raise hope among youth, especially refugee youth," said Mireille in her speech at Voice of Faith in 2017.
She believes that education is the key to resolving the challenges faced by refugees. When asked what she wants the world to know about refugees, she stressed that refugees want dignity and respect. No one wants to be a burden to others, and Mireille believes that refugees should be seen as a resource. She said, "Refugees want to be involved in the solution." The simplest way to include them is to give them the opportunity to learn. Mireille maintains that education is the best gift we can give to the refugee child.

Full story of Dr. Mireille Twayigira.