Croatia: Christmas Lunch with a Refugee
05 January 2018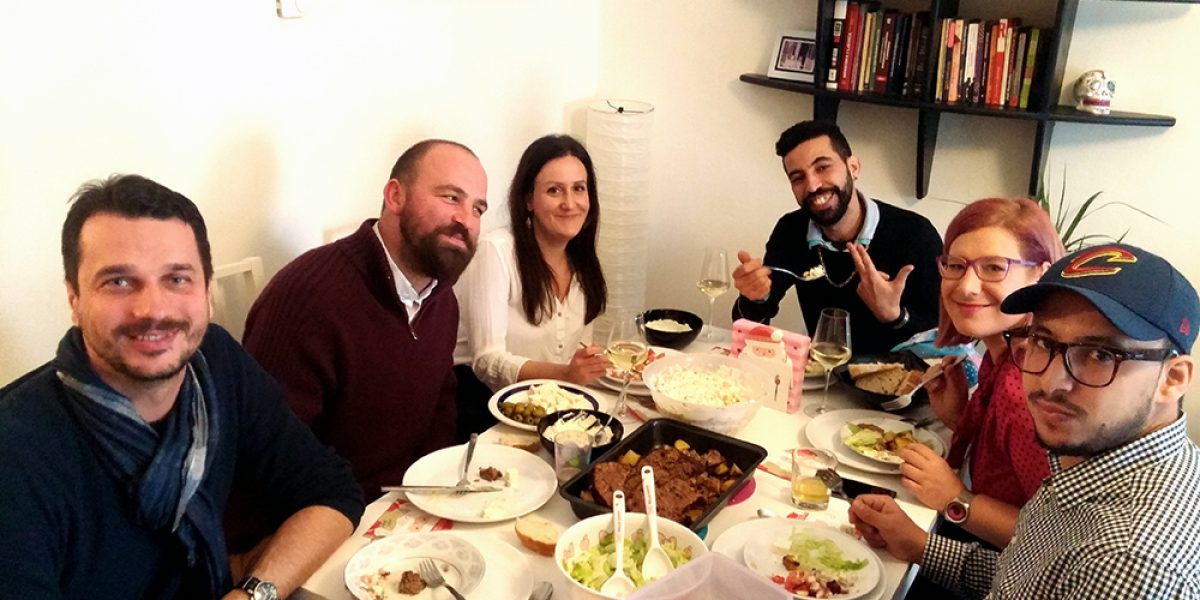 Zagreb, 05 January 2018 – For the second year, the Jesuit Refugee Service (JRS) in Croatia organized the 'Christmas Lunch with a Refugee' initiative to foster encounter, acquaintance and communication between the refugees and the local population.
This Christmas, about 40 Croatian families hosted in their home more than 75 refugees. One of the refugees, hosted by the Prpic family in Zagreb said he chooses friendship before everything else.
"Today is a beautiful day, not just because it is Christmas, but because a new friendship is born. I am among the privileged who received the opportunity to be a part of someone's Christmas joy," said Ayman, an asylum seeker from Libya who has been living in the Reception Centre for Asylum Seekers in Zagreb for more than one year.
Iva Prpic, a social work who opened her home to Ayman, said the she immediately wanted to take part in the Jesuit Refugee Service initiative because she wanted to show the other face of Croatia, where everyone is welcome, but also the essence of Christmas – a holiday that invites us to be there for each other.
"I think we can learn a lot from each other, exchange traditions and customs and it is actually what enriches people," said Iva.
The director of JRS South-East Europe Tvrtko Barun said: "We celebrate the event of receiving a stranger, that is Christ, a God who is completely different from us. For this Christmas, I wish Croatian people are not afraid to be more open because it is the perfect moment to receive someone who is perhaps different. The teachings of Christ demand that we have more trust in others and that we do not understand diversity as a threat, but rather a richness."
"Today is a beautiful day, not just because it is Christmas, but because a new friendship is born." – Ayman, asylum seeker from Libya