COVID-19: one more reason to choose for small scale reception of asylum seekers
07 April 2020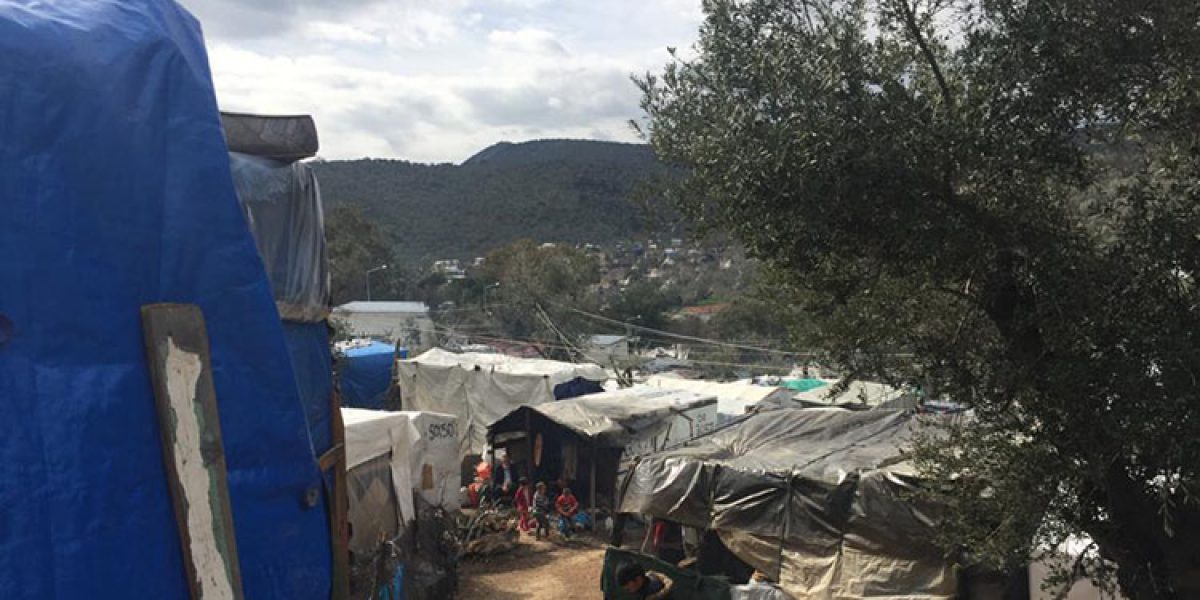 Brussels, 7 April 2020 – During this time of COVID-19 pandemic, JRS Europe's policy and advocacy officer, Claudia Bonamini, together with the advocacy officers of the JRS country offices in Europe, follows the impact of the virus outbreak on asylum seekers and refugees. Here she shares some of her thoughts on the matter.
In the past week, two reception camps for asylum seekers on the Greek mainland (Ritsona and Malakasa camps) were put in quarantine after some of the residents resulted affected by the COVID-19 virus. I must confess I was surprised it took so long before such a situation arose. Also, all eyes are on Greece, for obvious reasons, but I wonder in how many other reception facilities in Europe people might be affected, with great risk for themselves, the other residents and the people working in the centres.
If anything, this crisis is showing us one more reason why large reception centres/camps should not be the preferred reception model. We already knew they often violate people's dignity and undermine the integration process. Now it is evident how easily can pose a threat in terms of health, both for people residing there and for the whole society.
Large scale = Large risks
The fact that large scale reception centres, places hosting hundred or more asylum seekers, are intrinsically problematic places comes as no surprise to me, nor will probably to anybody working on the ground. It is not difficult to understand that living for prolonged periods of time (months, sometimes years) sharing your bedroom, bathroom, living room, dining room… with perfect strangers is hard. Now that many of us are confined at home, we are experiencing how challenging it can be to share even the comfort of our homes with the people we chose to share it with. If I snapped at my partner after just two weeks of home-quarantine, no wonder the risk of fights starting is always around the corner in a large reception centre, forcing together people with traumatic histories, who fled from war and violence or from extreme poverty.
And now this virus. We are all asked to exercises physical distancing, washing our hands often and be careful with what we touch. Even in reception centres that are up to standard in terms of infrastructure and hygiene this is a challenge. How can you keep physical distancing when you are sharing your bedroom with several other people or when you are eating in common rooms? And even the act of washing your hands or showering is not without risk when you are sharing the bathroom with several others. Moreover, we very well know that far too many reception centres in Europe are not up to standards. They are overcrowded and do not meet even the most basic hygienic standards.
Small scale = Better for everybody
Everybody working in reception would agree that a long stay in large collective reception centres is detrimental for people's wellbeing as it undermines their autonomy and makes them dependent from aid.
Moreover, staying in such centres is not conducive for the purpose of integration. It is difficult for asylum seekers living in a centre to get in touch with the local population and establish the knowledge and the network they need to find a job and an independent accommodation for when they can leave reception.
Investing in small scale reception, such as apartment or houses disseminated throughout a country's territory, is the smart thing to do to ensure people's dignity and to foster integration and ensure that refugees will soon be positively contributing to the society, in everybody's interest.
"Thanks" to COVID-19, it should have become clear to everybody that small scale reception is in everyone's interest also from a public health point of view. Hopefully policy makers will take these COVID-19 lessons into consideration when working on concrete proposals for the New Pact on Asylum and Migration.