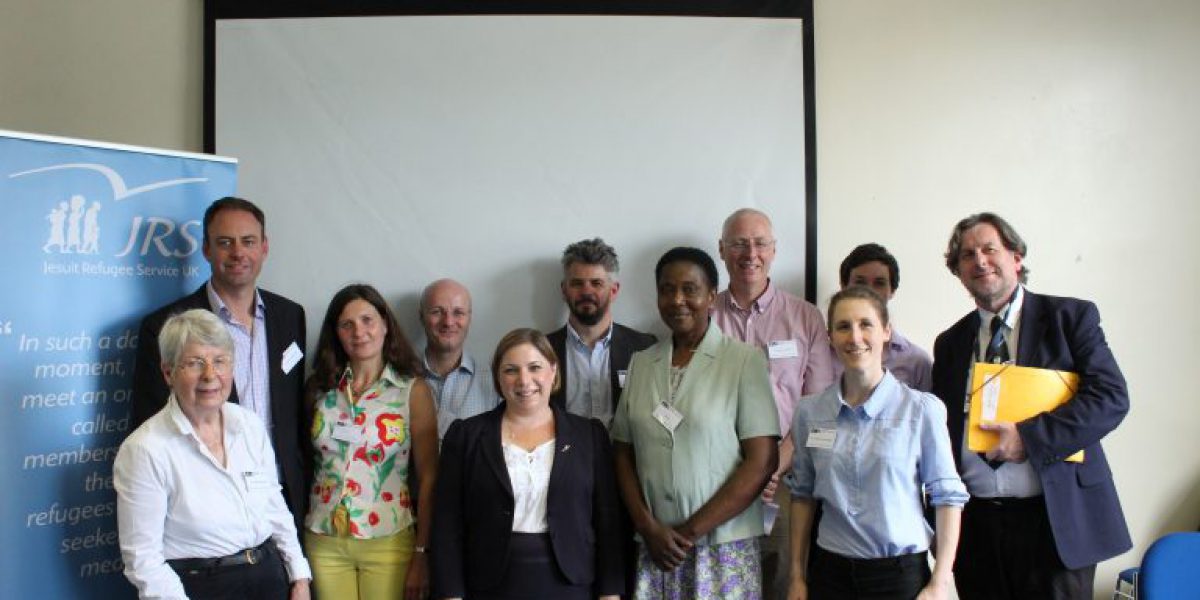 Brussels, 11 July 2018 – JRS UK organized the conference "Refugee Stories: Changing the Narrative" to reflect on ways to change the narrative and public discourse about refugees and asylum seekers. At a time when refugees often face a hostile environment, it is now more fundamental than ever to place their voices at the centre of the narratives about migration and to re-shape the conversation.
Sarah Teather, JRS UK director, shone a light on the UK's "hostile environment" policy and how it actively works against the asylum seeker. "People speak about lost paperwork, they speak about being treated with suspicion and disbelief right from the beginning. They speak about the difficulty of being heard, particularly if their story is emotionally challenging," said Sarah Teather. These obstacles are put in place with "the hope people will give up their claim to remain and agree to leave voluntarily."
Professor David Herd of Kent University, co-founder of Refugee Tales, talked about the UK's policy of indefinite immigration detention. This practice, which does not exist in any other EU Member State other than the UK, causes significant harm to detainees and their families. Indefinite detention keeps forcibly displaced people outside the law, as well as outside the community, and enables popular opinion to deny their human dignity.
He also shared the story of one person who has been detained in every detention centre in the country, as well as the story of someone being put in prison for nine years, just for being in the country irregularly.
Herd emphasized on the importance of including asylum seekers in the community. Refugee Tales does so by letting detained refugees tell their stories. "Storytelling is integral to human existence … by sharing [the story] it becomes the responsibility of the community who hears it and the detainee becomes a member of the community," said professor Herd.
One of the personal experiences recounted at the conference came from Cecile, who shared her story of seeking asylum in the UK. She highlighted the stress she was put under by the Home Office as they constantly relocated her around the country.
Cecile also explained how difficult it was to respond to the Home Office's demand for certain kinds of evidence. "When I fled it is difficult to gather together these things to take with you and once you are in the UK it is hard to keep in touch with people back home to get evidence for you," she said. She had had many claims refused for lack of evidence, because she was unable to meet an unreasonable burden of proof. The audience was deeply moved by her powerful speech and courage.
Because of the mutual listening between forcibly displaced people, academics and people working with refugees, the resulting reflections were not simply about refugees, but developed together with them.
Find here some of the interventions:
People speak about lost paperwork, they speak about being treated with suspicion and disbelief right from the beginning.