Building Hope and Resilience in Detention
17 June 2019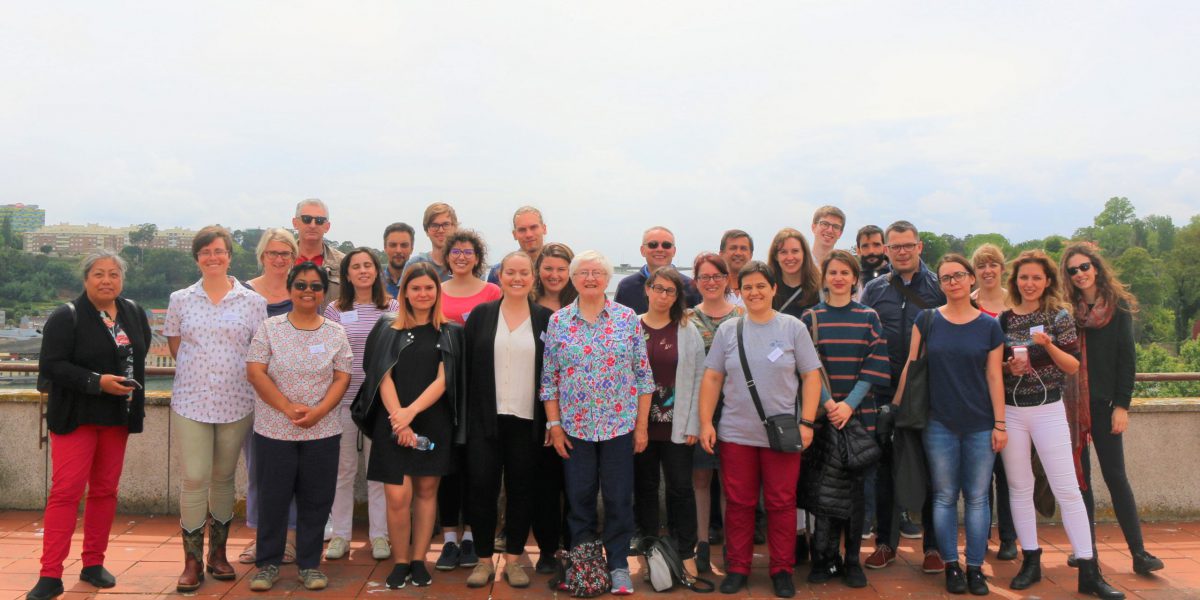 Brussels, 17 June 2019 – A foundational value of JRS around the world is hope. People across Europe who work and volunteer with JRS demonstrate this value in their work and in how they relate to the people that they serve, including the many who work with people who are detained and who come together annually for the Detention Visitors Support Group (DVSG).
To bring hope.
To hope together.
To hope that migration projects can continue.
To hope for relief from the daily realities of life in detention.
At the same time, detention visitors need to build resilience and take care of themselves. Oftentimes, our visitors find that saying no or feeling that they cannot help the people in front of them is the hardest part of their work.
"Refusing and referring is the start of the healing process," says Andrew Vernyuy of JRS Luxembourg. Andrew is a psychologist who works with single men in Dublin procedures and held under house arrest before they are returned to other Member States. By helping people to reconstruct and set down their life stories, individual counselling and making the appropriate referrals to other organisational actors when people's needs are beyond what his team can provide, they are able to take the first steps to help people make better sense of their past and their prospects for the future.
Our thirteenth annual DVSG took place last week in Porto, Portugal. Twenty-four people from 12 different JRS offices in Europe participated in the training that includes experience exchange about the conditions of detention in each country, a training on recognizing and building qualities of resilience within people detained and learning more about the specific context and practices of detention in Portugal.
"It was very enriching to be able to share experiences with the rest of the participants, both in the training sessions and in the informal moments because it has helped me to visualize the work of JRS and to feel part of a larger entity," says Adriana Gullón from SJM Spain. Participants made many realizations and connections – small tips and tricks that could help them in their day to day work.
In Porto, JRS works in the Unidade Habitacional de Santo António (UHSA) centre through the presence of two staff members and around 10 volunteers. JRS Portugal provides legal, psychosocial and recreational support to the up to 30 people who are detained in the centre. Networking with other NGOs – such as IOM and Doctors of the World – and governmental partners helps to provide the people living in the detention centre the best possible support and services while they are there.
"In Portugal, practices against migrants who are detained are better than in other European countries," says Sofia Telles, a legal officer with JRS Portugal working at UHSA and coordinated this year's DVSG. Participants saw this first hand during a visit to UHSA and during a meeting with Inspector Helena Cabral of the Serviço de Estrangeiros e Fronteiras (SEF).
While detention remains a consistent practice across European Member States, JRS advocates for an end to administrative detention and the use of alternatives that uphold people's dignity and liberty.