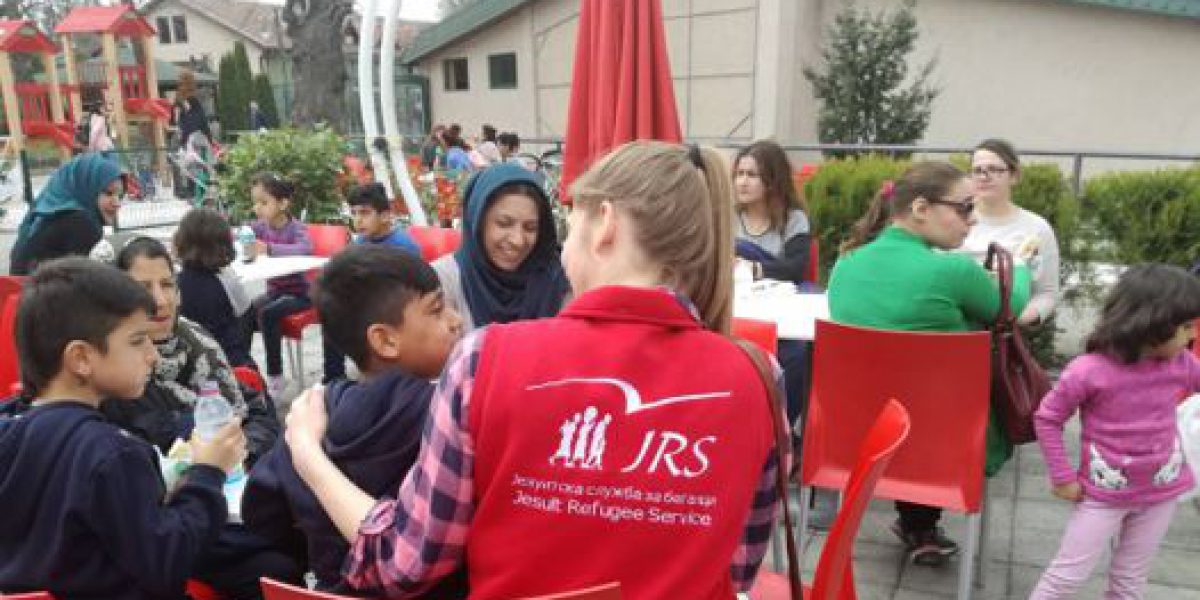 Brussels, 20 November 2018 – Universal Children's Day reminds us of the over 35 million children on the move worldwide. Hundreds of thousands of children move without their parents or other relatives, making them extremely vulnerable to violence, abuse and exploitation throughout an already dangerous migration journey.
In 2016, 63,300 unaccompanied children applied for asylum in the European Union. The number halved in 2017 – only 31,800, which represents the 13% of all children who applied for protection in the European Union. Thousands more children remain stranded on Europe's doorstep.
The journey to safety of a teenager and his baby brother
Abed, a 14-year-old Syrian boy, travelled with his 14-month-old brother Sayid, from Turkey to Greece. Abed, carrying Sayid, followed the steps of his father, who some months before, fled to Europe with four of Abed's siblings. Abed's mother stayed behind to care for one of Abed's brothers ill with cancer.
Abed took care of Sayid and kept him safe throughout the journey from Syria, on their trip by boat to Kos, and all the way to Macedonia. "It was very hard for me to travel with my little baby brother. I did not know how to feed him or how to change his diapers. I barely saved him when we fell into the sea. The boat was too crowded," said Abed about their experience on the boat to Kos
Abed and Sayid eventually reached the Greek-Macedonian border by bus, where the authorities found them. Due to the vulnerability of children migrating alone, such as Abed and Sayid, the Centre for Social Help in Macedonia placed them in JRS Safe House in Skopje.
In addition to accommodation, JRS Macedonia covered other basic needs including food, clothing, and medical and psychological care. Some months later, Macedonian social services managed to bring Abed's mother and brother from Turkey to Macedonia through the family reunification procedure. Just weeks after arriving in Macedonia, Abed, together with his mother and two brothers, set out on another journey to try to join the rest of the family in Germany.
JRS supports refugees and asylum seekers in Macedonia
Last year, 93 unaccompanied children found secure accommodation in JRS Safe House. The Safe House also offers housing for elders, as well as a place to rest and recover for women who have just given birth and for people who are recovering from illnesses or injuries.
Since the Macedonian school system does not allow forced migrant children to enroll in school, JRS provides these children with informal education classes in mathematics and language. JRS also organizes various activities including visits to local museums and the zoo.
JRS recommendations for the EU and national governments
To ensure that unaccompanied children have full access to protection, the EU and its Members States should:
Guarantee access to Europe through the provision of safe and legal pathways. In particular:
– Increase resettlement commitments
– Adopt generous family reunification policies
– Provide a clear legal EU framework on the use of humanitarian visas
In the best interests of the child, prohibit detention of migrant and asylum-seeking children.
Train all relevant public officials – including, but not limited to, police officers, border guards, members of the coast guard, and civil servants – who, in the exercise of their duties, are likely to come into contact with asylum seekers and especially unaccompanied asylum seekers.
In 1999, JRS began its activities in Macedonia in response to the Kosovo War, when many people were fleeing to Macedonia. Since then, JRS Macedonia has been working on behalf of all forcibly displaced people who have no access to basic human rights while in transit through Macedonia with the hope of reaching other European countries. In addition to running the Safe House, JRS Macedonia visits and offers support to forced migrants in the Vizbegovo reception centre and the Gazibaba detention centre.
These recommendations are part of the JRS Europe report, "Forgotten at the Gates of Europe: Ongoing protection concerns at the EU's external border.". For the full set of recommendations, please read the full report.
It was very hard for me to travel with my little baby brother. I did not know how to feed him or how to change his diapers. I barely saved him when we fell into the sea.