A place of hope for refugees
08 February 2019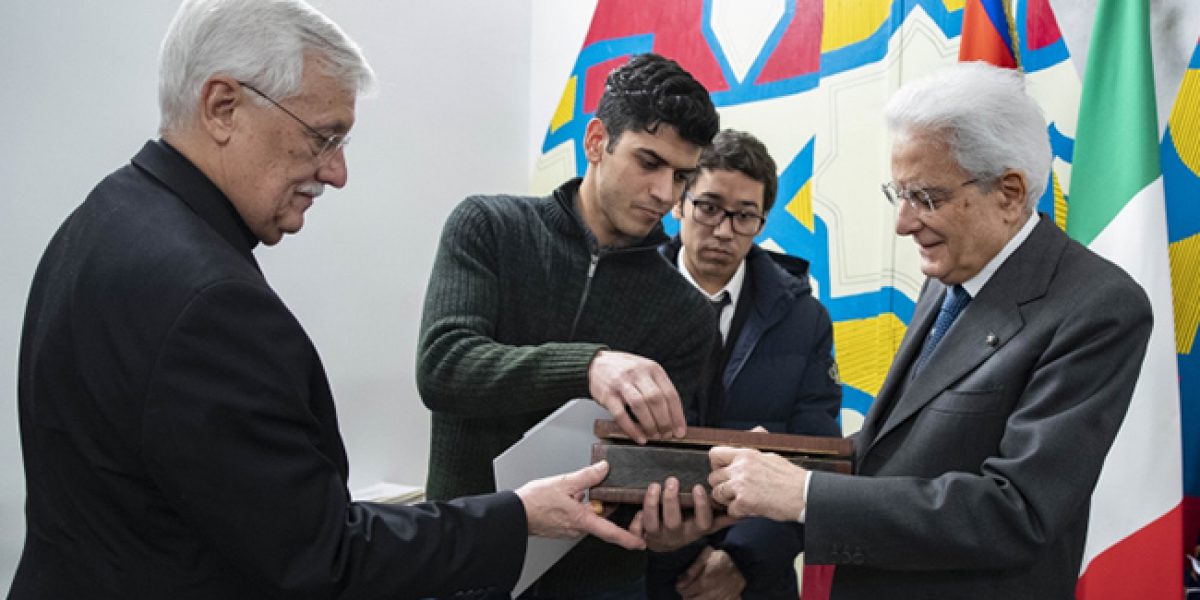 Italy, 8 February 2019 – In a time when the gates of Europe seem closed to people in need of protection, JRS Italy is opening a new reception and integration centre for asylum seekers and refugees.
The idea of opening a new centre was inspired by Pope Francis' appeal to open the houses of religious congregations to host refugees on the occasion of his visit to JRS Italy in 2013.
The new centre bears the name of Matteo Ricci, a Jesuit who dedicated his life to putting himself in other people's shoes and looking for the path of dialogue and integration in China.
The Center was inaugurated 4 February, in the presence of the President of the Italian Republic and the Superior General of the Society of Jesus, Arturo Sosa. The event brought together refugees, volunteers, staff and friends of Centro Astalli as well as institutional representatives of the Church.
"I believe that opening a reception and integration centre is a strong sign, from a symbolic and concrete point of view," said Father Camillo Ripamonti, Director of JRS Italy. He also stressed that our current society has an attitude of closure towards migrants, cautioning that such an attitude "takes hold of us," making us "dry" and "less human" if we adopt it.
The inauguration of the Matteo Ricci Centre is a sign of hope. Centro Astalli continues to open a door to refugees and migrants who are experiencing difficulties in this phase of radical legislative transformation. In the Centre, they can find a home and build new relationships that arise from the encounter.
The Superior General Arturo Sosa reminded attendees in his speech that one of the key words of JRS' mission is "to accompany" migrants and refugees. "It recalls the deep respect that Matteo Ricci had for each person as a companion on the journey", said Sosa.
The Matteo Ricci Centre aims to focus especially on young people by accompanying them as they ask themselves about their own professional and training needs and allowing them to cultivate dreams for the future. "This is the only feasible way forward for integration. We are convinced that in doing so we open a door of hope also for our city, for our country, because creative and educational development within these walls will help to build a supportive community beyond them," Father Ripamonti concluded.
More information about the event and the new centre in Italian.