A model for the wellbeing of asylum seekers
18 July 2019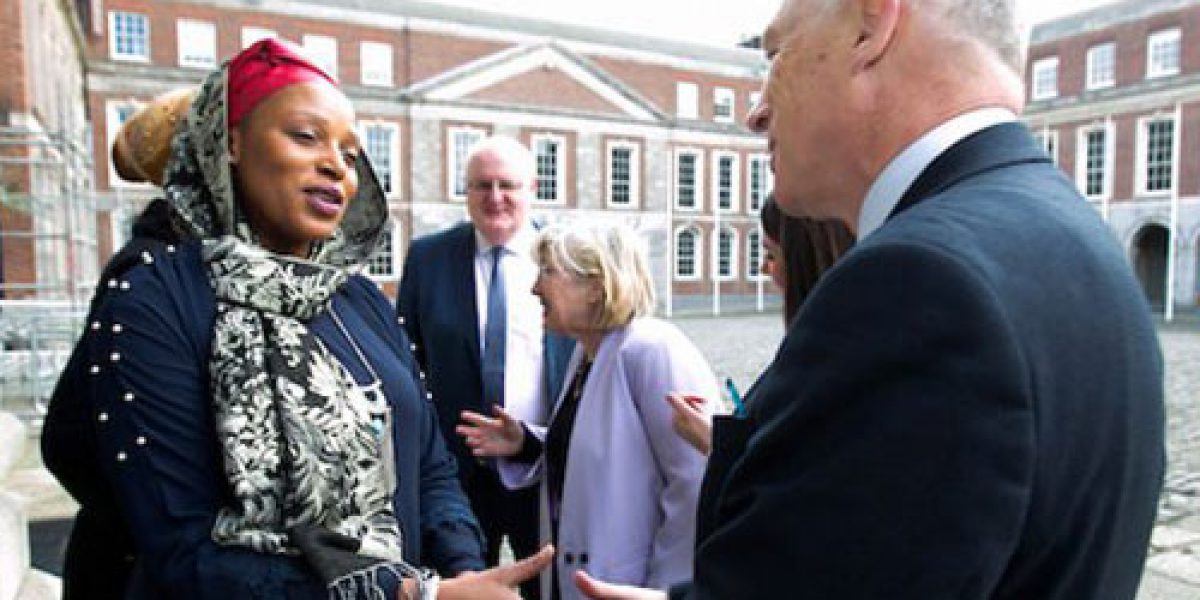 Brussels, 18 July 2019 – This year Government Ministers celebrated the achievements of JRS Ireland's Fáilte Project by recognising it as a model of good practice for supporting and enhancing the mental health and wellbeing of asylum seekers.
Many people seeking asylum have experienced significant trauma in their country of origin and endured a hazardous journey from their home. Unfortunately, the current reception system and the significant daily constraints faced by asylum seekers in Ireland can inhibit their ability to rebuild their lives, regain their confidence and participate fully once again in society.
In response to this problematic, JRS Ireland started the Fáilte Project, that aims to improve the wellbeing and foster integration among newly arrived asylum seekers in Balseskin Reception Centre. Since 2017, the project has benefited over 1.000 individuals through the provision of psychosocial services, education and training opportunities and the running of integration initiatives.
Fatima Mofokeng, one of the beneficiaries of the Fáilte Project, explains how the project helps her, "When I first arrived to Ireland, I did not know what to expect or how I would be received. The Fáilte Project helped me to feel like this was home and that I was welcome here."
The positive outcome of JRS's initiative was celebrated last January, during the launch of the Health Service Executive's new National Intercultural Health Strategy. On this occasion, the Fáilte Project was also recognised an example of how to progress one of the five key goals of the new Strategy, namely to strengthen working in partnership in order to enhance intercultural health.
Indeed, the collaborative nature of this project has enabled JRS Ireland to draw on the resources of local community groups, NGOs, statutory agencies and the residents themselves to deliver a diverse range of activities and supports. Residents of Balseskin Reception Centre have been able to learn and develop their skills, while also volunteering those skills with each other and out in the community.
"The Fáilte Project was the beginning of my story in Ireland but I am now hopeful for my future here," Fatima concluded.
More about the Fáilte Project.