25.000 kilometres to foster hospitality
13 December 2018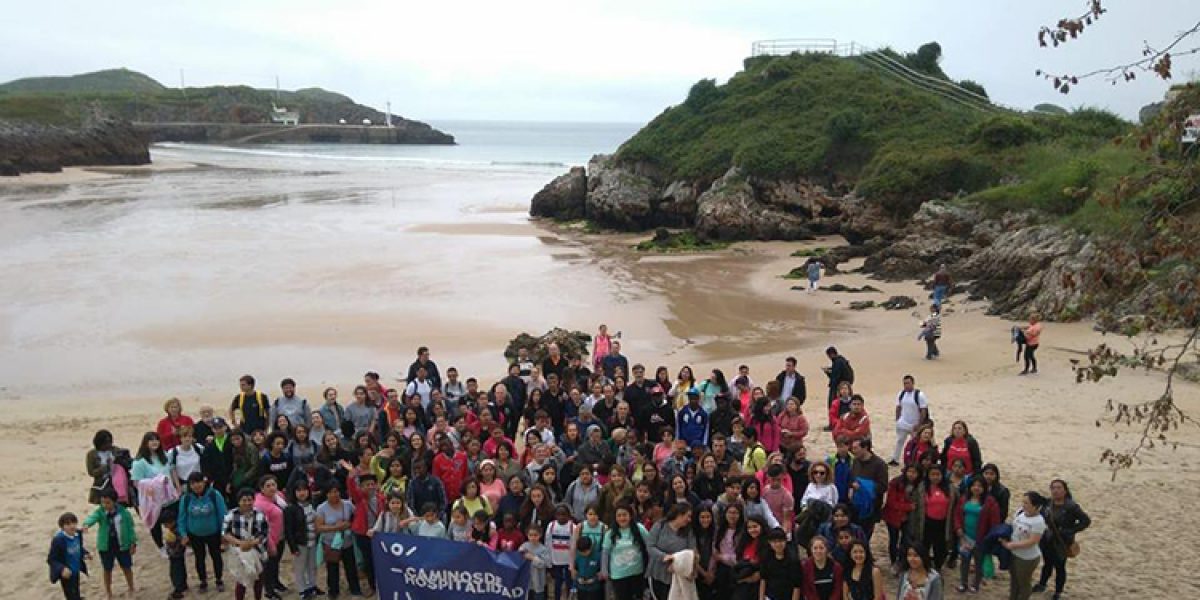 Brussels, 13 December 2018 — The initiative Hospitality Paths (#CaminosdeHospitalidad) involved hikes that included 2,000 people, 15 different Spanish cities and 25,000 kilometres. These hikes showed commitment to those forcibly displaced migrants who are in the move looking for a safe place to continue their lives in hope for a better future.
This year, inspired by the Jesuit Frans van der Lugt's "The March" in Syria, organizations of the Society of Jesus in Spain (SJM, Entreculturas and Alboan) launched the initiative 'Caminos de Hospitalidad', whithin the framework of their Hospitality campaign. Frans van der Lugt lived in Syria for more than 45 years and organized hikes to foster encounters between cultures and religions.
Locals, migrants and refugees -representing 15 cities from Madrid to Seville and Barcelona to Tenerife- walked together in solidarity as part of an initiative to raise awareness of the situation of forcibly displaced migrants on the move.
The hikes depicted the struggle to reach safety in Europe, as well as the hardships migrants and refugees face to achieve social inclusion. Local citizens participated in these hikes to help create a welcoming European and Spanish society, where migrants and refugees may fully participate.
'Caminos de Hospitalidad' calls for a diverse and inclusive welcoming society to foster an effective social, professional and educative integration process.
'Caminos de Hospitalidad' demands the Spanish government to comply with their duty to protect asylum seekers by creating alternatives to the current life-threatening options that ensure their access to Europe through safe and legal pathways.
It also calls on the government to provide alternatives to detention, protect human rights defenders, stablish more efficient resettlement programmes, and to put an end to the illegal practice of push-backs.
To create a more harmonious intercultural environment, we must walk together in dignity and respect.