11th Detention Visitors Support Group in Brussels
26 June 2017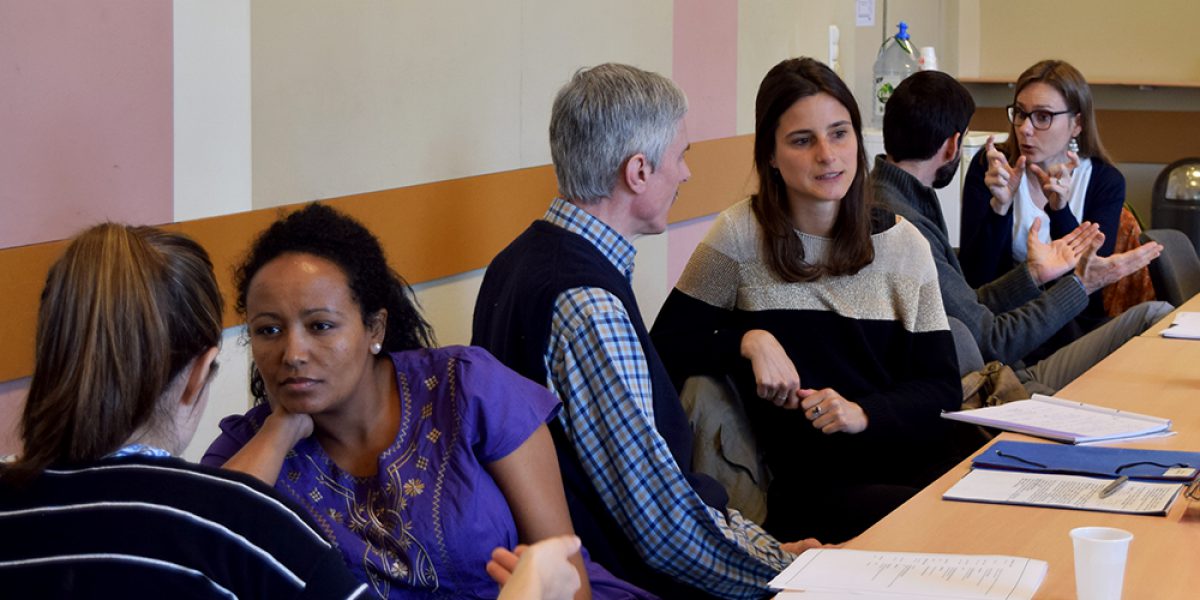 Brussels, 26 June 2017 – For the 11th year running, JRS Europe hosted a three-day workshop for detention centre visitors. This year, the training programme focused on developing emotional resilience to prevent the burnout of visitors. At JRS we are aware of how emotionally challenging it can be to work with refugees at detention centres and, therefore, this year we wanted to focus on the wellbeing of our colleagues.
The workshop, which ran from 13 to 15 June, began with more technical components. Participants gave an overview of their work and shared the situation at their detention centres. Then, Claudia Bonamini (JRS Europe) led an advocacy session concerning changes in the EU legislation, which was followed by a talk by Oscar Spooner (JRS Europe) on how to create narratives about detention. The day finished with a Yoga, Mindfulness and Well-being class which was regarded by the participants as a very stimulating and rewarding experience.
The rest of the programme was led by Dr Nataly Kenely from the University of Malta. Dr Kenely created a safe space for the attendants to share their experiences and feelings, whether positive or negative, of their work in detention centres. She focussed on why people get compassion fatigue and burnout and how to deal with it. Furthermore, she explained how to understand emotional resilience and how to be an empathetic person.
After approaching these topics theoretically, she gave tips on how to manage burnout and how to stay resilient through different techniques. These include journaling, creating a separation between work and home or setting recurring meetings with colleagues for peer supervision.
The overall aim of the workshop, therefore, was to make sure JRS's social workers, legal advisers, cultural mediators and volunteers are and stay in a good emotional state. As Dr Kenely said to our participants: "You need to put your own safety mask on first" because if the visitors of the detention centre are going through emotional distress, they will not be as effective to support, protect and maintain a good relationship with the detainees. A useful tip for everyone that is working in the social c are area.
The countries represented at the 11th DVSG were: Belgium, Britain, Croatia, Former Yugoslav Republic of Macedonia, Italy, Malta, Portugal, Romania and Spain.
"You need to put your own safety mask on first." Dr Kenely, University of Malta